Get Ready For Fall:5 Essential HVAC Tips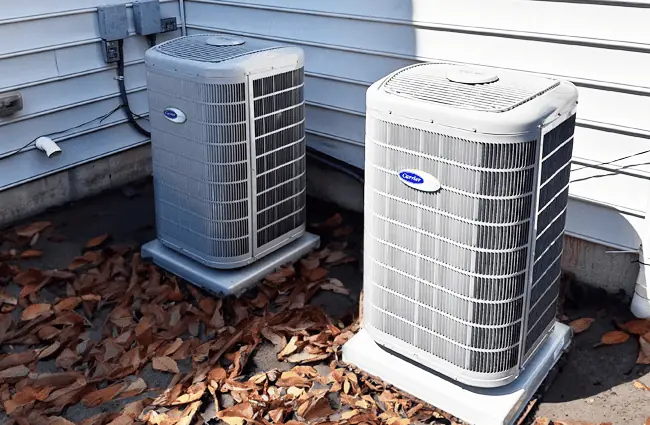 Autumn is just around the corner, with its official start on September 23rd! It feels like just yesterday we were cooling off in the pool under the bright summer sun. Now, it's time to unpack those cozy sweaters, catch some football games, and indulge in all things pumpkin spice! As the crisp, cool air starts to settle in, it's essential to prepare your HVAC system for the winter months ahead. Here are some essential tips to help you get started.
Replace Your Air Filters: Clogged furnace and air conditioning filters can lead to various problems with your HVAC system, such as inadequate heating or cooling and reduced efficiency. Make sure to replace your air conditioning filter before shutting it down for the season, so it's ready to go when the warmer weather returns. Additionally, regularly change your furnace filters throughout the heating season to ensure your system operates correctly.
Seal Air Leaks: Prevent cold drafts and reduce energy waste by sealing windows and doors with caulk and weather stripping. Additionally, seal any leaky ductwork with mastic or aluminum tape to ensure your home stays cozy and warm.
Clean Your Outdoor Unit: If you have an outdoor unit, inspect it for debris or damage. Clear away any leaves, dirt, or other debris surrounding the unit to ensure proper airflow and prevent dirt or leaves from clogging the coils or entering the unit. If you notice any signs of damage, don't hesitate to give us a call!
Check Alarms and Detectors: Smoke and carbon monoxide detectors are crucial for keeping you and your family safe. Replace old batteries with new ones, and check the U.S. Fire Administration's recommendation to replace your smoke detectors every 10 years. If you're unsure when your detectors were last replaced, check the date of manufacture on the back of the device and test each one to ensure they are functioning correctly.
Schedule a Maintenance Checkup: The best way to ensure your HVAC system is ready for fall is to schedule a maintenance checkup with Air Professionals Heating & Air Conditioning. Our skilled technicians will thoroughly inspect your furnace and make any necessary adjustments to ensure your system operates efficiently and effectively.
Don't wait until the chill sets in; start preparing your HVAC system for the fall season today! Contact us at Air Professionals Heating & Air Conditioning to schedule your maintenance checkup. Your comfort is our priority!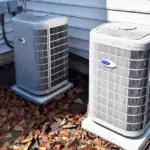 Autumn is just around the corner, with its official start on September 23rd! It feels like just yesterday we were…
Read More