24-Hour Emergency Air Conditioning Repair in Central New Jersey
Call 908-238-3732 for 24-Hour emergency AC Repair
We understand that Air Conditioners do not always break down at a convenient time. Air Professionals Heating & Air Conditioning offers 24-hour emergency AC repair services in Central New Jersey to make sure your cooling system is up and running all summer long.
We offer emergency AC repair services for all major brand air conditioning units. Call our 24-hour emergency air conditioning repair hotline no matter what time of day. We will get your home AC up and running in no time.
We have a highly talented, experienced staff that pay the utmost attention to the safety and quality of their work.
Clear explanations and pricing
Guaranteed successful repairs the first time
Licensed, NATE-Certified, trustworthy technicians.
Residential emergency HVAC service for heating and cooling systems' equipment.
24/7 service calls

Experiencing an Air Conditioner Emergency?
Having problems with your HVAC system and not sure if it is an emergency repair? Give us a call! Our office staff can help determine the type of service you may need. Our HVAC services can not be matched. Air Professionals' services are performed by the best HVAC technicians.
Some of the most common reasons you may have an emergency on your hands:
Strange Noises – If your AC unit is grinding, clanking or banging this could indicate that you may have a problem with your AC system.
Gas Smell – If you smell gas in your home, it is important for you to leave your home immediately and call the experts.
Uneven Cooling – If your air conditioner is unable to meet the thermostat set temperature, it might be time to call for an emergency repair.
Circuit breaker keeps tripping – If your AC system starts to trip your home's circuit breaker, you are dealing with a safety issue. You should call us right away to avoid any electrical issues that could potentially cause serious damage.
Unresponsive Unit – If your AC doesn't turn on, call Air Professionals Heating & Air Conditioning right away!
Refrigerant leak – An AC refrigerant leak is caused by holes or cracks in the coils that circulate the refrigerant.
Coils are frozen – When the refrigerant is low and circulating through the evaporator coils condensation on the coils will freeze. If this happens, a system breakdown is just around the corner.

Expert Emergency Central Air Repair Central New Jersey
Our amazing customer service representatives are available 24-hours a day, 7 days a week. Our HVAC contractors are always on standby ready for an emergency call.
If you are dealing with a cooling emergency, do not stress out, just give us a call and we will get your home comfortable in no time. Emergency air conditioning repair costs are the lowest in Central New Jersey.
Emergency Air Conditioning Repair Near Me
The quality and consistency of our emergency air conditioning services are unmatched. Unlike other service providers, we will not leave our customers stranded in emergency situations. We always make the effort no matter the time of day.
We are at your service 24 hours a day, 7 days a week to offer you the most convenient emergency air conditioning repair services. Our skilled technician will arrive at your place on time with the right tools to get the job done and remain in contact.
Reliable emergency HVAC repair company compared to other New Jersey HVAC companies.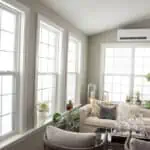 Introduction Into Mini-Split Are you tired of battling with uneven temperatures in your home? Does your sunroom feel like a…
Read More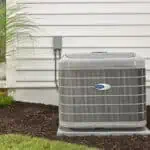 Find out if a heat pump is the right fit for your home and why they're gaining popularity in the United States.
Read More