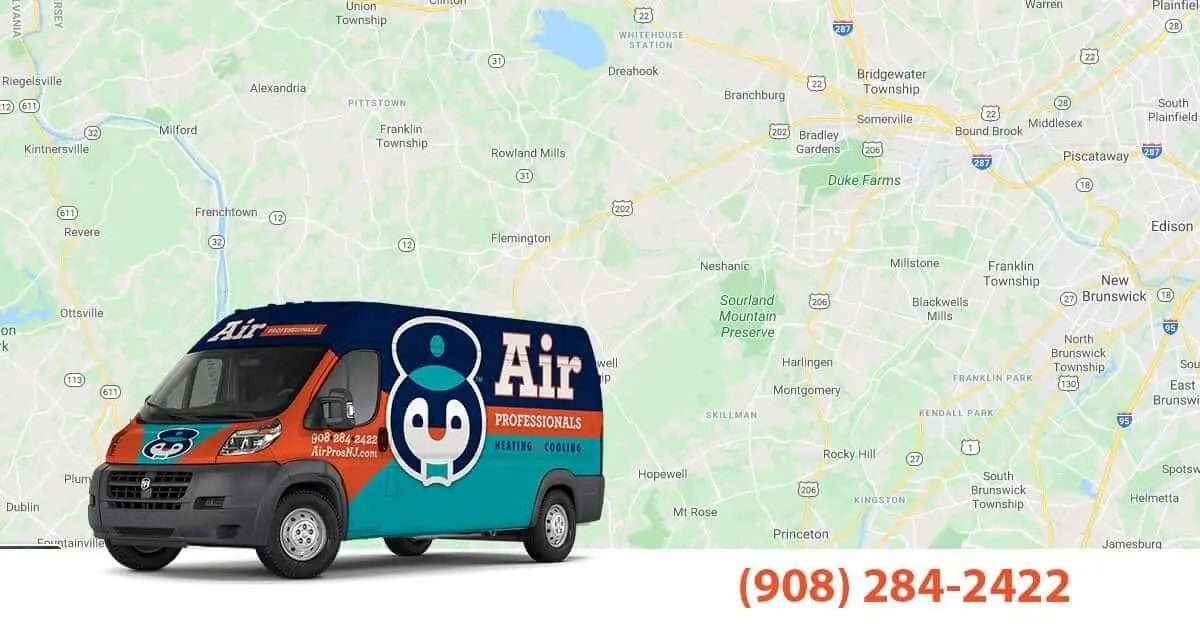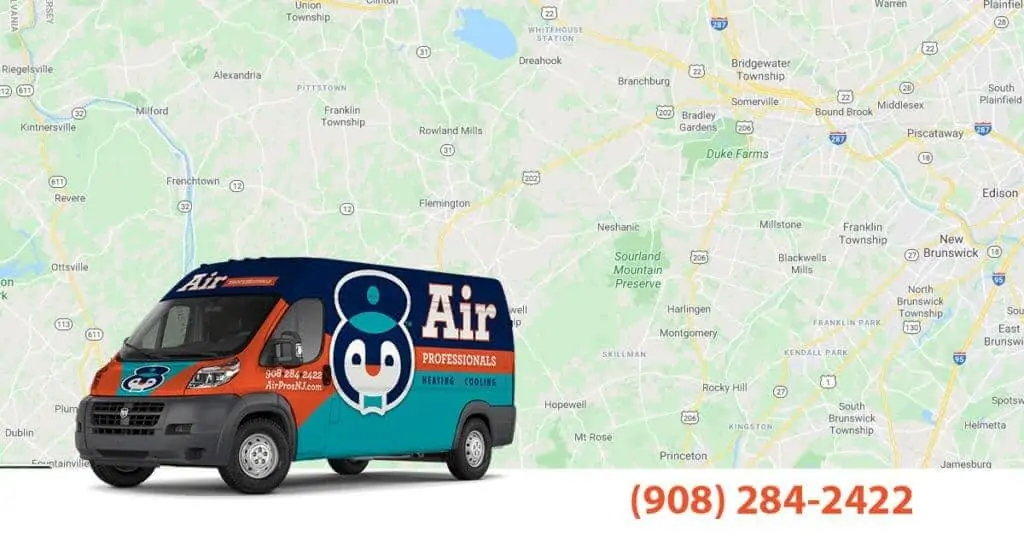 24/7 Heating & AC Service in Flemington, NJ & Beyond
HVAC Emergency Services
When it comes to handling your emergency heating or cooling problem, you can rest assured that you'll never find Air Professionals asleep on the job. We're available whenever you need us—24 hours a day, seven days a week. Plus, we have the skills and versatility to handle any emergency involving your air conditioner, furnace, or heat pump. You can bank on that.
Emergencies Can't Tell Time
We know that these types of emergencies don't usually happen from 9 a.m. to 5 p.m. Monday through Friday. Instead, they happen at the crack of dawn, in the middle of the night, on a Saturday or Sunday, a holiday, or when your house is filled with out-of-town guests. Just know no matter when an emergency repair pops up, we will be here for you.
Here are a few reasons you might need us to coast on over for an emergency AC visit:
Your system's motor seems stuck on a single cycle.
Warm or hot air is coming out of the vents.
Your system is making strange noises.
Your compressor is leaking or frozen.
Temperatures vary widely from room to room.
Your cooling costs are out of control.
Your system didn't get any TLC at the start of the season.
If you notice any of the following warning signs with your furnace, we can glide on over to check it out:
Your system isn't cycling on or off.
The vents are spitting out cool or cold air.
Weird rumblings are coming from your unit.
Temperatures are uneven throughout your home.
You're not warm enough even though the thermostat is at its normal setting.
Your heating bills have skyrocketed.
Your burner flame is yellow or orange instead of blue.
Your unit wasn't inspected by a professional before the outset of the season.
Emergency Heat Pump Repair
Your heat pump does double duty in your home, handling both heating and cooling. Consider calling us if you notice the following:
Your home is either too cool in winter or too warm in summer.
There are odd grinding or clicking sounds coming from your system.
The airflow to your unit isn't as strong as it used to be.
Your system is stuck in either cooling or heating mode.
Ice is developing on the coils.
Because penguins can be easy targets of predators such as leopard seals and Galapagos sharks, they avoid falling into a deep sleep for their own protection. Instead, they take short naps throughout the day that usually last only a few minutes. They're also extremely versatile—able to sleep standing up and even in water.
At Air Professionals, we're always on the watch so that you can rest easy. We love coming to the rescue of our customers with our emergency services. We cover a broad territory, including Hunterdon, Somerset, Mercer, Morris and Warren counties. When you need emergency repairs or service, call us at 908-284-2422 any hour of the day/any day of the week.

Very professional and kind. Great service. Looking forward to doing more business with them

Called ahead and showed up early. Was polite, friendly and knowledgeable. I have used Air

...

Professionals for many years.I am always very pleased with their work!

read more