Emergency Furnace Repair in Central New Jersey
Reliable 24 Hour Emergency Heating Repair Near Me 908-238-3732
During the cold Winter nights in Central New Jersey, it is no fun if your heating system stops functioning properly. Just like any other emergency, problems with heating systems can occur at any time.
Air Professionals Heating & Air Conditioning provides 24/7 emergency heating repair services that can help you get your gas furnace working in no time. We are the best HVAC contractor that can provide you with around the clock emergency services.
No matter when your system may go out, we are always available. We repair all major heating system brands and heating units including gas furnaces and heat pumps.

In Need of an Emergency Furnace Repair?
Whether you have an issue with your furnace or heat pump, Air Professionals Heating & Air Conditioning has the expertise and equipment needed to get the job done right the first time.
Here are some reasons you may consider an emergency furnace repair:
Gas furnace stops working in the middle of the night;
Heating unit stops working over the weekend;
Heating system stops working over a holiday; and/or
Your heating system has stopped working and temperatures are too cold.
If you observe any of the following warning signs, we can come quickly to check it out:
Your system isn't cycling on or off;
The vents are spitting out cool or cold air;
Weird rumblings are coming from your unit;
Temperatures are uneven throughout your home;
You're not warm enough even though the thermostat is at its normal setting;
Your heating bills have skyrocketed;
Your burner flame is yellow or orange instead of blue; and/or
Your unit wasn't inspected by a professional before the outset of the season.
Air Professionals Heating & Air Conditioning will be there for your emergency heating situation no matter the reason.

Our Emergency Heating Services
We offer a wide range of emergency heating services in Central New Jersey, including:
Emergency Gas Furnace Repair;
Emergency Heating Repair;
Emergency Furnace Repair; and
Emergency Heat Pump Repair.
Schedule Emergency Furnace Repair Near Me
When you call Air Professionals Heating & Air Conditioning you can expect to have a licensed and insured Technician at your home right away. We are emergency HVAC professionals.
We love coming to our customers' rescue with our emergency services. We service Hunterdon, Somerset, Mercer, Morris and Warren counties. When you need emergency repairs or service, call us at 908-238-3732 any hour of the day and any day of the week. We will get your HVAC system up and running in no time.
Our exceptional customer service and affordable pricing have made us a leader when it comes to HVAC services in Central New Jersey. We are the best heating and cooling contractors in Central New Jersey.
Flexibility – No matter when the problem occurs, we will be there when you need us.
Affordability – Competitive pricing you will not get anywhere else.
Efficiency – Our heating system experts will get the job done the first time around and fast.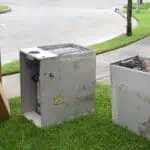 Baby, it's cold outside—and the last thing you want to do is return home to a frosty house. The smart…
Read More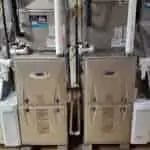 Air Professionals Heating & Air Conditioning is proud to be the experts on supplying customers with nothing less than exceptional heating solutions and furnace repair services.
Read More