Heat Pump Maintenance in Central New Jersey
Offering Complete Preventative heat pump services throughout Central New Jersey
Heat pumps are engineered to provide residents with efficient comfort for many years. Seasonal heat pump maintenance is the key to making sure that your system continues to effectively heat and cool your home all year long.
Heat pumps are expected to last anywhere from 10 to 15 years, but without proper maintenance, your heating and cooling system could give you trouble earlier than expected.
Since your heat pump operates all year long, it could be prone to developing small problems. When you have an Air Professionals technician inspect your system, he or she will be able to find those problems early.

Preventative Heat Pump Maintenance Benefits
Preventative HVAC equipment maintenance is essential. All major brands require a routine service for their warranty coverage. The longevity of your HVAC system depends on it.
Our heat pump maintenance technicians offer complete inspections, performance evaluations, and full system cleaning. We provide a top-class tune-up service that will result in an efficient heat pump that will keep up with all your cooling and heating needs.
Heating and cooling maintenance by an HVAC professional offer many benefits:
Comfort: When your heat pump system is not performing to meet manufacturer's specifications, some rooms may not have the comfort you would expect. Regular maintenance provides consistent comfort for every season.
Extended Equipment Life: Properly serviced heat pumps run a lot less compared to a neglected unit. Dirty coils, filters, and motors can force the equipment to work harder and longer to meet the set temperature, which can shorten the service life of the equipment.
Lower Utility Costs: Fully optimized HVAC systems will operate at peak performance to properly cool and heat your home.
Reduced Repair Costs: During maintenance, our technicians will quickly identify any worn parts before they fail. Repairing a unit during the offseason is less expensive and far less disruptive.

What Does a Heat Pump Tune-Up Include?
Repairs are much less expensive if a technician spots the problem before it gets out of control. Regular preventative HVAC maintenance can help improve performance and extend the life of the equipment.
With scheduled heat pump maintenance, the experts at Air Professionals Heating will:
Check the refrigerant pressure for a proper charge;
Clean outdoor condenser coil;
Check inside evaporator cooling coils;
Clean primary and secondary drains;
Lubricate all moving parts;
Check the blower;
Clean and, if necessary, replace your air filters;
Check compressor and capacitor for the blower motor;
Monitor A/C cycle;
Inspect existing ductwork;
Calibrate your thermostat;
Tighten all electrical connections;
Inspect the safety controls; and
more!
When it comes to your heat pump needs, Air Professionals Heating & Air Conditioning's certified technicians know exactly what it takes to get the most out of your heat pump!


Heat Pump Maintenance Tips for Improved Comfort in New Jersey
Keep up with your filter. One of the simplest and most important aspects of maintaining your HVAC system. This benefits both your heating systems and the air quality of your home.
Keep an eye on your drain. The condensate drain is mandatory for removing the humidity your pump collects. If this drain becomes clogged or damaged, it can cause a drop in efficiency at best, and a complete breakdown at worst.
Check your ducts. Dirty, dusty, and clogged ductwork can choke your heat pump, drastically reducing efficiency. On top of this, dirty ducts also contribute to poor air quality and can be a huge contributor to allergy issues.
Lubricate moving parts. Mechanical parts in your heat pump rely on specific amounts of friction to work properly. If they become too stressed, it could potentially result in a huge repair bill and potential disaster.
Priority Emergency Heat Pump Service
Nothing is worse than needing emergency heater repair or cooling services mid-season. Our ongoing heat pump maintenance program will reduce your necessity for emergency services.
We guarantee 24-hour response anywhere in Central New Jersey for heat pump repairs. Our technicians will arrive on time and fix the problem as quickly as possible so you can go back to your normal life.
We are dedicated to our customers' satisfaction and to the quality of work that we do.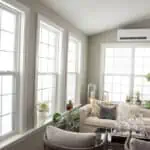 Introduction Into Mini-Split Are you tired of battling with uneven temperatures in your home? Does your sunroom feel like a…
Read More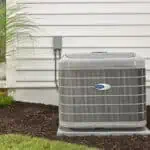 Find out if a heat pump is the right fit for your home and why they're gaining popularity in the United States.
Read More