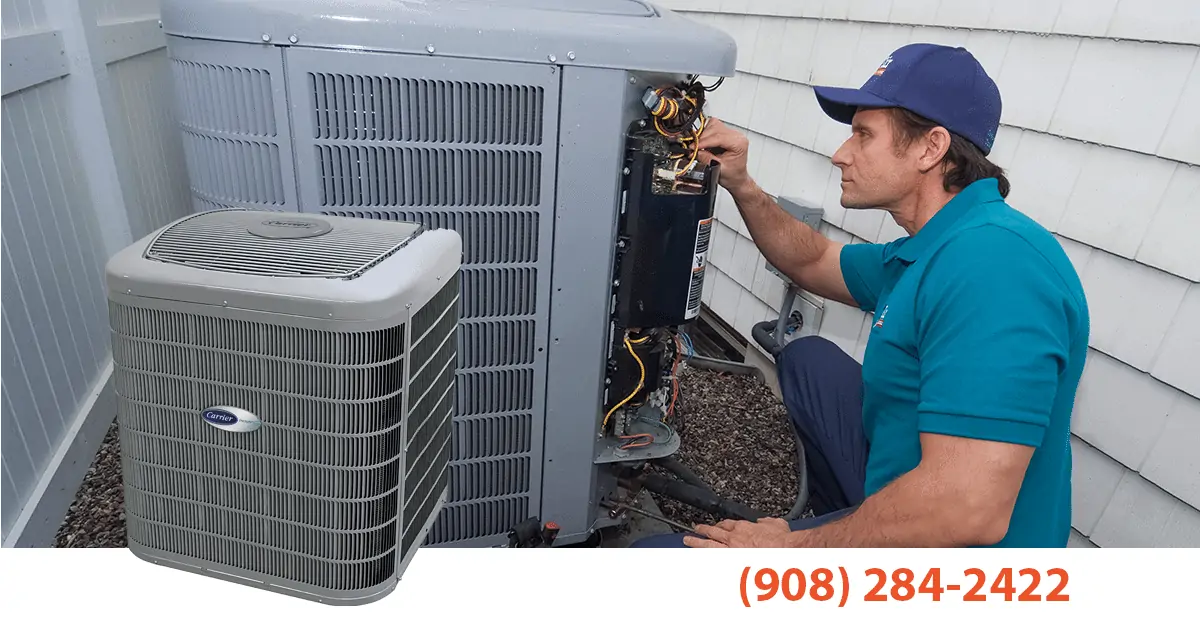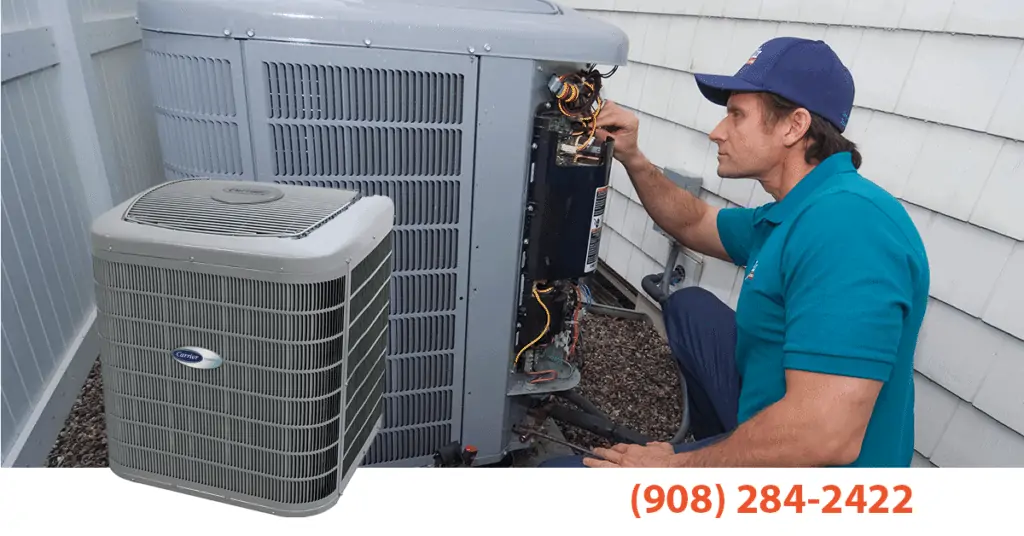 Professional Air Conditioner Maintenance New Jersey
Why is air conditioning service important?
You should consider having your air conditioner serviced right before the warm weather season starts.
One way to guarantee the efficiency of your air conditioner is to have our professionals periodically maintain your HVAC system. Preventive maintenance is the easiest way to ensure your AC system is ready to tackle the Central New Jersey heat.
Our NATE-certified, factory-trained technicians will ensure your system is in running order and help spot potential issues.
Preventative maintenance of your central air conditioning could save you thousands in repair or replacement costs. Our team is trained to service any brand HVAC unit, and we specialize in carrier products.

How We Approach AC Tune-Ups
Air Professionals Heating & Air Conditioning will give your AC unit a full comprehensive inspection, looking out for any signs of trouble. Our Technicians will test the voltage, inspect belts, ducts, vents and check and test refrigerant levels. We will examine the drainage lines and also lubricate any parts that may need grease.
Our experts will test the thermostat and inspect the blower motor to ensure proper efficiency. We will also clean various parts like the compressor, condenser, evaporator coils, air handler, and drainage line.
Our Comprehensive Air Conditioner Maintenance Checklist:
Change the Filter. A dirty or clogged filter makes your air conditioner work much harder than a clean filter does. By regularly changing your filter, you minimize the burden on your system and lower your utility bill.
Clean the Condenser Coil. Our Techs will make sure your coils and fins are kept clean. Over time debris can accumulate around your unit and cause your unit to overwork itself. We will lightly brush the fins and give the coils a light wash.
Adjust Your Thermostat. We will help pre-program your programmable thermostat to match your schedule to ensure a lower utility bill each month. Optimizing your system's usage will maximize its life in the long term.
Inspect Ductwork. Our technicians will perform a visual inspection of your ductwork to be sure it is sealed correctly. The ductwork that is not sealed properly will have cool air escape before being distributed through your home. This causes the set temperature not to reach and can overwork your system.
Check Refrigerant Pressures and Charges. Low levels indicate a leak that needs to be found and repaired immediately. Low refrigerant levels can burn out your compressor, resulting in the most costly repair.
Check Electric Connections. We will check and test all electrical components and controls to make sure everything is properly working.
Ensure the Condensate Drain is Clear. Over time, algae and mold can build up and potentially plug the drain. A plugged drain can cause damage by flooding, or if the system has a drain float, this will shut the system down to avoid flooding.
Blower Motor Inspection. Performing an amp-draw test on the blower motor. A motor that is drawing too many amps may be about ready to fail completely.
Lubricate Motors and Bearings. Grease is the lifeblood of motors and bearings that prevents the harsh metal to metal contact between the different parts. This will ensure longer motor and compressor life span.
Exterior AC Unit. Our Technicians will remove foliage and debris that could reduce ideal airflow that will make your air condition system work harder and cost you money.
HVAC problems never happen at convenient times. Regular maintenance helps you avoid them while prolonging the system's life.

Top 4 Benefits of AC maintenance services
The benefit of annual HVAC maintenance is having an air conditioner that is less likely to suffer a major operational failure over the summer. Here are our top benefits of having a central air conditioner maintenance
Increased Efficiency
Seasonal air conditioning maintenance can help your system maintain peak performance, running at original factory specifications and using less energy.
Consistent Comfort
When your air conditioning unit runs efficiently, it does not have to work as hard to meet the set temperature. You and your family will feel comfortable all summer long.
Fewer Repairs
When problems are caught early on, they usually result in a less expensive repair. Most simple repairs can often be taken care of during our air conditioner maintenance service. This will save you an emergency call down the road.
Longer Unit Life
Properly maintained units simply last longer, so you'll get the most from your investment before it's time to start shopping for ac replacement.

Signs When to Have AC Maintenance
Having regular air conditioner maintenance can help you prolong the life of your HVAC system. Here are some signs that it is time to make a call to Air Professionals Heating & Air Conditioning.
The HVAC system is not cooling adequately or not running at all
The AC system is constantly running for long periods of time
The air conditioner turns on and off frequently
Copper refrigerant tubing or outdoor coil showing signs of icing up or freezing

Air Conditioner Maintenance Schedule
Air Professionals is your expert air conditioning maintenance company! We will glide on over to handle all of your heating and cooling services in New Jersey. Call Air Professionals today at (908) 284-2422 AC maintenance near me.
Choose the team of professionals that is at your service and ready to wait on you hand and foot. In addition to our top-quality AC maintenance program.
Our team is available 24/7—all day, every day—for emergency repairs and service. Plus, we offer a 100 percent satisfaction guarantee on our top-shelf products and impeccable services.
We do what we say we will – arrive on time, provide quality service, and offer competitive pricing.
We surround ourselves with the best people – We hire highly trained professionals who are friendly, knowledgeable, and hard-working!
To learn more about the benefits of routine maintenance, air conditioning repair, or air conditioning replacement give us a call at (908) 284-2422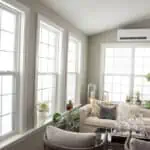 Introduction Into Mini-Split Are you tired of battling with uneven temperatures in your home? Does your sunroom feel like a…
Read More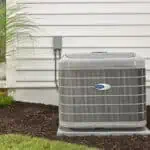 Find out if a heat pump is the right fit for your home and why they're gaining popularity in the United States.
Read More