Whether you're searching for HVAC apprentice jobs to get started or HVAC service tech jobs to expand your skill set, you can learn while you earn with on-the-job HVAC training.
Here at Air Professionals, we are friends united as a team with a common goal: delivering honest service to our customers.
In Business Over

25

Years
We are committed to our employee's health, career development, and work-life balance. We believe in compensating our employees well to create a better life for themselves and their families.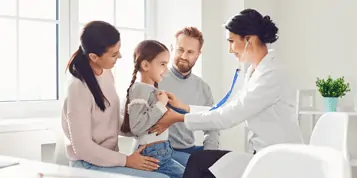 Health Coverage
Comprehensive health benefits. From family medicine to advanced care needs, rest assured you and your family are well covered.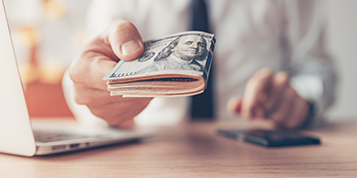 Talent Referral
Referring a candidate, if hired, can result in a referral reward amount of up to $5,000 (Pre-Taxes), depending on the position. Learn More.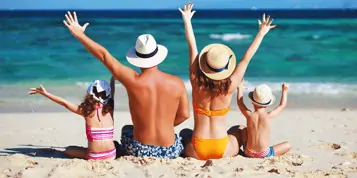 Paid Time Off
We encourage work-life balance and puts family first. Paid vacation, holidays and personal/sick days.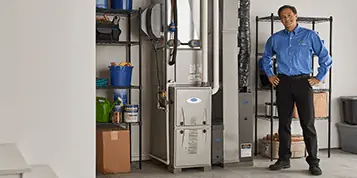 Career Advancement
We are a growing company where the opportunity for your career development is wide open; you can even transfer your experience from one department to another.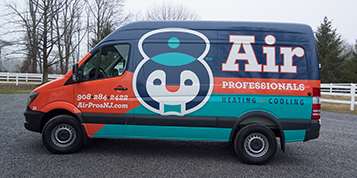 Additional Benefits
Competitive Pay
Tool allowance
Company vehicle use
Incentive Programs
Extensive Technical Training
Employee discounts on products
Flexible work schedule that gives you time for the people and things that are most important to you.
What People Are Saying
We stand behind our work, reputation means everything to us.


Very professional and kind. Great service. Looking forward to doing more business with them

Called ahead and showed up early. Was polite, friendly and knowledgeable. I have used Air Professionals for many years.I am always very pleased with their work!

Of course you have a problem with your heat pump on Thanksgiving eve!! I reached out to Sean (who sold us the new system in June) and also left a message at the on-call technician. Sean called me back walked through the steps to check the condensation pump and clean the trap.. Then Ryan (on call) walked through similar steps. Then it happened... he suggested to check the secondary emergency switch (the red emergency shutoff at the top of the basement stairs)... yep.. that was it. It was off... (and of course NO one in the house touched it! lol). There is humor in this one.. yet Sean and Ryan both responded promptly and were very professional. Being it's Thanksgiving, I am thankful for the service level expectation from Air Professionals. I was trying to take care of my family's needs for the holiday, and both Sean and Ryan stepped away from theirs to help. Thank you!!! Happy Thanksgiving!

Great, efficient service!

Our technician Greg is awesome. Patient, thorough, and professional. I feel we are in good hands with him.

Professional and courteous. Extremely knowledgeable technician that took the time to explain what he observed and the overall status of my furnace

Ryan serviced my heating today. He was very professional and knowledgeable. He explained everything to me. I highly recommend Air Professionals and Ryan!!!
Full-time Employment Benefits
Our comprehensive benefits package includes medical, paid vacation, holiday, and sick leave—opportunities for advancement and annual company functions for team members and their families.
Our goal is to be the most sought-after employer in Central NJ by employing qualified, professional tradespeople and offering livable wages, training, and opportunities for advancement.
Start today and grow into a rewarding career while you solve problems and help people. The opportunities with Air Professionals are endless.