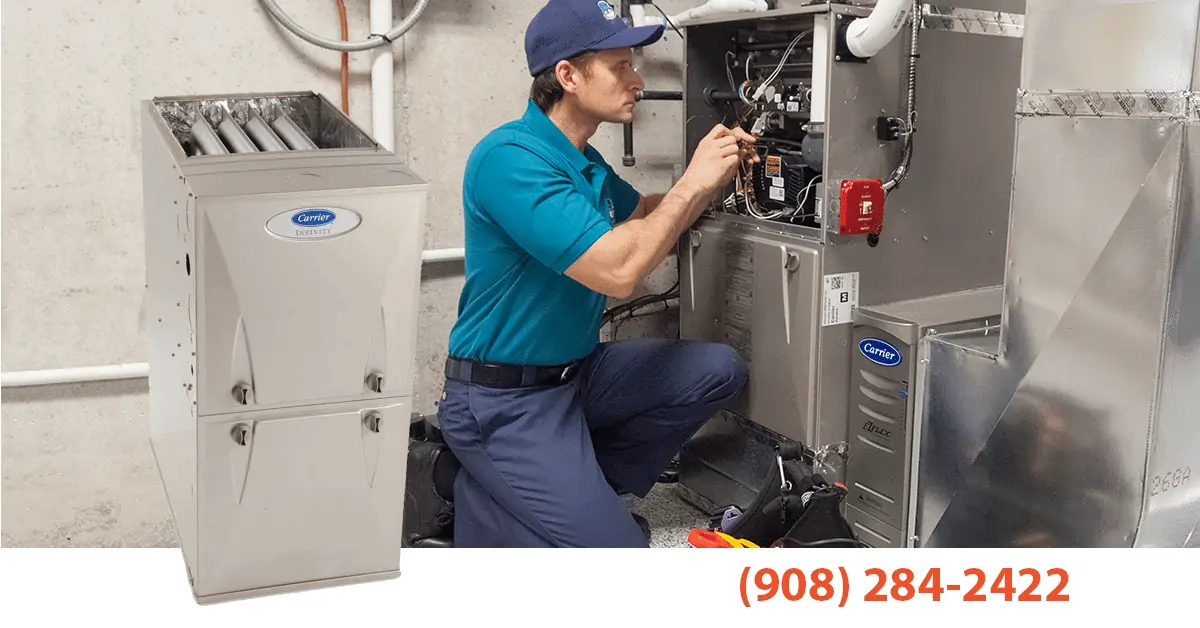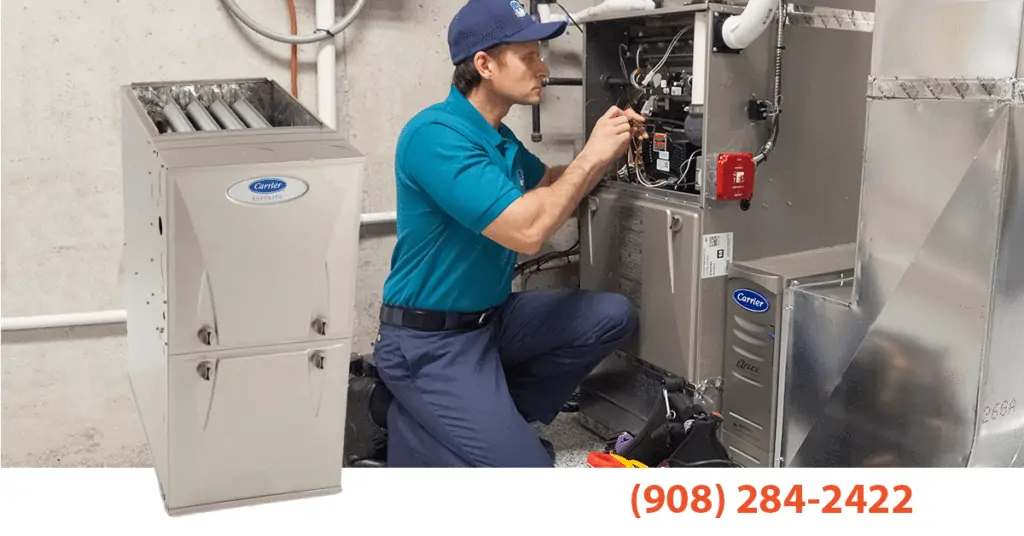 Furnace Maintenance in New Jersey
Be confident in Your Furnace All Winter Long
Do not wait for your heating system to completely break down during the cold New Jersey nights before you call Air Professionals.
You can help prevent issues with your system by scheduling annual furnace maintenance and enjoy a hassle-free winter. We are fully trained to deal with any brand furnace and specialize in Carrier gas furnace maintenance. We will be able to assist you with any furnace repair.
Pre-Winter Furnace Maintenance
Air Professionals Heating & Air Conditioning offers comprehensive furnace maintenance. Our technician will inspect and clean your furnace to make sure everything is efficient for the impending New Jersey Winter.
You can have it done at any time, but furnace maintenance service is typically recommended for the Fall. Ask about our planned service maintenance agreement program that will allow you to save on regular furnace maintenance!


Benefits of Basic Furnace Maintenance
Is annual furnace maintenance necessary? You regularly get your car maintenance to make sure no issues occur while you drive it on the road. Regular maintenance on your furnace is as important as regular maintenance on your car.
Furnace maintenance and cleaning will ensure your heating system will not break down in the middle of the Winter nights, or even during a snowstorm.
It also keeps every component of your furnace working as it should. If there are small issues, maintenance can catch and address them early on, avoiding the risk of it costing thousands of dollars.
Some of the Benefits of Regular Furnace Maintenance in New Jersey Include:
Lowering your energy bill;
Keeping the manufacturer's warranty intact;
Extending the equipment's life for 15+ years; and
Improving energy efficiency.

Furnace Maintenance Checklist
You get the best furnace maintenance with Air Professionals Heating & Air Conditioning. We make sure we take the time to thoroughly inspect every inch of the unit.
We begin gas furnace maintenance by listening for any strange noises that may be coming from within the furnace.
Our technicians will then inspect and clean the ignition system, flame sensor, safety controls, and control box to make sure everything is properly functioning. Safety controls that do not operate can cause dangerous situations. We will examine amperage (amps) and voltage of the condenser fan motors, compressor, as well as the blower motor.
We will also remove, clean, and adjust the burner assembly. Having dirty burners can often result in poor efficiency of fuel consumption.
Next, our technician will remove the pilot light and assembly. A dirty pilot light is likely to go out and cause your furnace to shut down.
We also inspect the gas lines to check for any possible leaks and check for pressure. Undetected gas leaks are extremely dangerous. Our technician will also make sure there is no debris lodged in the combustion blower.
Our experts will also inspect the heat exchange and heating elements for any deterioration or cracks that naturally occur with age. We will ensure the combustion air openings are not blocked.
An Inspection of the flue pipe for signs of corrosion or leaks and securing any loose panels are also performed.
During the heating furnace maintenance, our tech will inspect the belts and pulleys thoroughly. Belts can crack and break with age. Loose belts and worn pulleys decrease air flow, increase operating costs, and shorten the compressor's life.
Next, the lubrication of bearings and motors is performed. This reduces friction and keeps the furnace operating at optimal levels. Cleaning and adjusting the fan switch is also performed to ensure that it cycles properly while conserving energy.
Most importantly, the air filter is replaced. This is the most important thing to do during forced hot air furnace maintenance. And, if you are willing, we would love to teach you how to do the replacement for next time!
Our tech will also inspect and calibrate the thermostat to be sure that the settings and temperature are set as desired.


Our HVAC contractor carrier furnace maintenance checklist is as follows:
Heat Exchanger – Inspected for degradation and cracks
Burners – Removed and cleaned if necessary
Fan Switch – Check wiring connection
Pilot & Pilot Assembly – Cleaned and make any necessary adjustments
Safety Controls – Inspected if they are operationally
Gas Line – Leak checks and shut off valve to the burners functionality
Combustion Air – Openings will be checked
Flue Pipe – Inspected
Temperatures & Performance – Recorded
Panels – Secure all panels
Controls & Safeties – Inspected & tested
Lubrication – Application to motors & bearings
Belts & Pulleys – Inspected & adjusted
Furnace Filter – Replaced at customer's option
Voltage & Amp – Draw of the blower motor, compressor & condenser fan motors checked & recorded
Thermostat – Checked & calibrated
furnace humidifier filter maintenance is also available.


Furnace Maintenance Tips
Call Air Professionals for any forced air furnace maintenance and repair. This will ensure your furnace is able to keep you and your family warm during the winter nights. We will help avoid future breakdowns, improve efficiency levels and make sure that your system is running safely.
Check your air filter at least every two months. It is very common for a person to call us for a furnace breakdown due to a dirty air filter. A dirty filter will cause your system to work double-time with restricted airflow.
Test and check your Carbon Monoxide Detectors. CO detectors will warn you if a Carbon Monoxide leak is occurring. Carbon Monoxide can be life-threatening.
Make sure your air registers are not closed or blocked. A furnace can have a hard time heating your home effectively when airflow is being restricted.
Keep an eye on the pilot light if you have an older system. Make sure the flame is bright blue. If the flame is a different color, it is likely burning inefficiently.
Make sure your outdoor exhaust pipes are not blocked. High-efficiency gas furnaces have exhaust pipes that lead outside and are located near the ground.
Keep the area around your furnace clear so that you or Air Professionals service technician can easily access it for any maintenance or repairs.
No Forced Furnace Maintenance Contract
Are you familiar with those yearly contracts that most HVAC companies require you to sign for the savings and advantages of their maintenance plans? Well, just put your pen back in your pocket or purse. At Air Professionals, we prefer to establish our own course—to stand out from the crowd to best meet your needs and provide annual furnace maintenance costs that can not be beaten.
That means no yearly contract and no confusing menu of tiered maintenance plans to decipher.
We are confident that our comprehensive furnace maintenance program will save you money and keep you coming back year after year.
It really is that simple. No-fuss. No gimmicks. No games. Our gas furnace maintenance costs are unbeatable.
Our Furnace Program Packs a Powerful Punch to:
Avoid costly repairs and breakdowns;
Safeguard your unit's efficient operation;
Extend your system's life span;
Improve functionality;
Keep you safe;
Maintain your warranty;
Reduce your energy bills; and
Prevent unexpected repair bills.
Furnace Checkup
You'll glide through even the most bitter winter weather with our comprehensive furnace maintenance program your HVAC systems would love.
Our plan includes:
15-point tune-ups (from the coolest techs in town);
Priority service (for the entire season); and
A 10% discount off of the cost of a pre-season furnace tune-up for new customers!


Why Air Professionals?
Our techs are certified by NATE as well as ACCA. This outstanding team is available 24/7 for emergency repairs and service. Plus, we offer a 100 percent satisfaction guarantee on our top-shelf products and impeccable services. No one can beat our furnace maintenance cost.
Your trusted furnace maintenance company.
Homeowners in Hunterdon, Somerset, Mercer, Morris and Warren counties also count on us for superior heating, cooling, indoor air quality, and emergency services. Your furnace will love you for having regular maintenance done.
To learn more about the benefits of routine maintenance schedule an appointment at 908.238.3732. Electric, Natural Gas, and Propane Furnace Maintenance.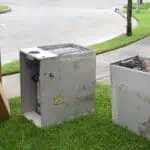 Baby, it's cold outside—and the last thing you want to do is return home to a frosty house. The smart…
Read More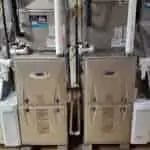 Air Professionals Heating & Air Conditioning is proud to be the experts on supplying customers with nothing less than exceptional heating solutions and furnace repair services.
Read More