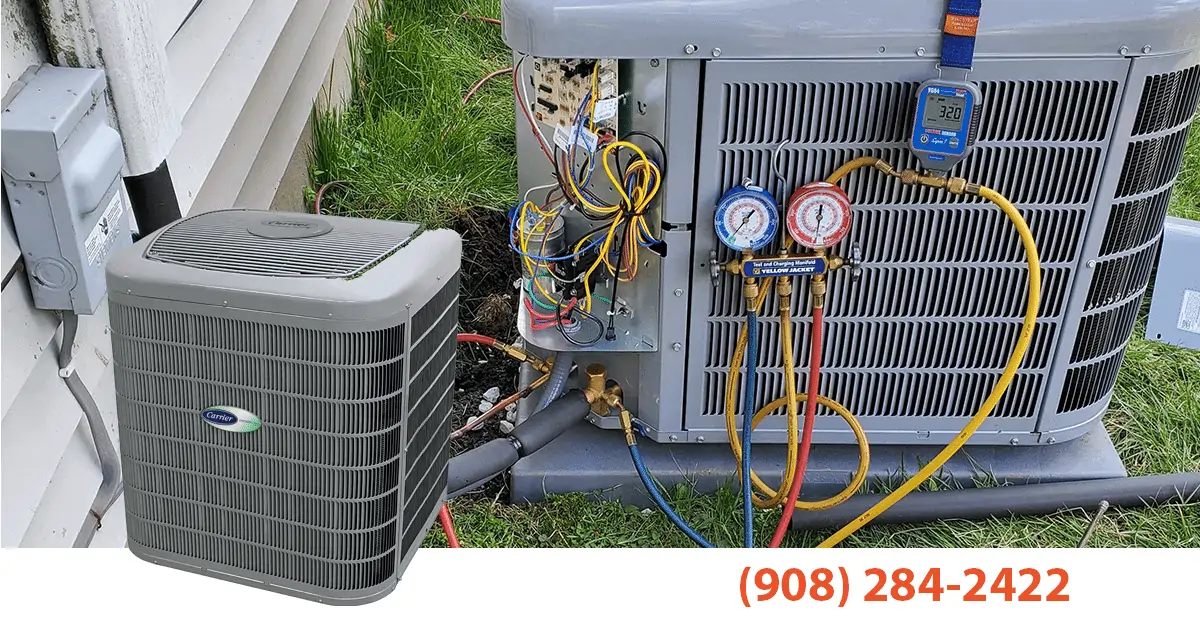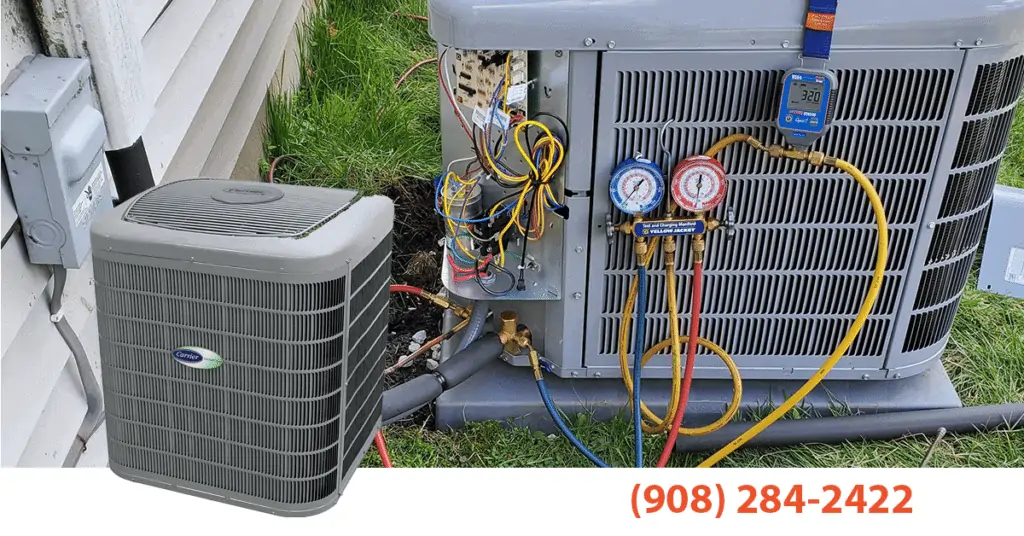 Air Conditioner Repair in New Jersey
We provide timely, affordable solutions to repair any AC system with guaranteed service.
Hot, muggy Summers are all too familiar to New Jersey residents. The last thing you and your family want is a broken air conditioner. We at Air Professionals understand that when you need air conditioner repair, you need it fast. That's why our experts offer 24-hour service and same-day repairs.
A quick repair also needs to be done professionally and properly (if you want your AC to last through the next season). We have a 100 percent customer satisfaction guarantee on all of our air conditioning services.
Instead of sweating it out with a broken AC, or trying to look up DIY repair videos on YouTube, call the experts at Air Professionals. All of our HVAC technicians are factory-trained, NATE-Certified and can ensure that your air conditioner repair is done professionally and properly the first time.
Having an Air conditioner preventive maintenance service done every season will make sure unexpected repairs surprise you during a heatwave.
When you call or sign up for a cooling system repair, you can help us expedite the service process by having answers ready to some of the following questions:
Is your air conditioner currently working?
How long have you experienced the current problem?
When was the last time your air conditioner was serviced?
Does your air conditioner have a lengthy repair history?

Four Main Types of Air Conditioners
Any air conditioning system can stop working, but the costs associated with the types vary widely. Your central air conditioner is probably one of these types:
Split system- Two components (condensing unit outside and an air handler on the inside);
Heat pump- An energy-efficient alternative that also provides heat;
Packaged central air conditioner- One unit contains the evaporator, condenser, and compressor;
Ductless mini-split system- This requires no expensive ductwork

Signs You Need Air Conditioner Repairs
Two obvious signs that it is time to call an HVAC service professional repairs include your AC not cycling on or your unit blowing out warm. However, there are other signs to look out for.
Call Air Professionals if your AC system:
There's no power to the air conditioner. This could be from a bad thermostat, faulty wiring, tripped breaker or maybe a safety feature shutting itself off. One of our repair technicians will be able to diagnose the problem and get your AC powered back up in no time.
The fan belt is worn out. If you hear a squealing sound coming from your AC unit, this might mean that the belt for the fan is wearing out. Before the belt snaps, call one of our Technicians to replace it. The repair resulting from a snapped belt could end up costing you more in the long run.
There is a refrigerant leak. If you hear a hissing sound coming from your AC unit, it is a sign your refrigerant is leaking. This is bad for your system and the environment. We will be able to replace the tubing and recharge your system quickly.
Evaporator coil is frozen. Restricted airflow, low refrigerant level or even poor circulation can cause your evaporator coil to freeze. Your AC unit will not be able to produce cool air when this happens. Turn off your unit and call us right away. Air conditioner coil leak repair cost is reasonable.
No blowing air. This can be caused by a defective fan motor. No air circulation can be a problem in the dead of Summer. If you notice this in your home, turn off your system if the safety feature has not done so already and give us a call. One of our Technicians will repair or replace the motor efficiently.
Hot Blowing Air. Is your fan running but warm air is coming out of your vents? This could mean that the compressor is not functioning properly. This is an expensive component of an Air conditioner. You would need an expert to do a proper repair, and most would try and make you replace it.
Clogged condensate drain. Over time, dirt and other debris can clog the condensate drain, which can create water damage. Our professionals can flush the system and apply preventative measures to avoid clogs in the future.

Expert Home AC Repair Near Me From a Top-Rated Company
When it comes to HVAC repair, we are the trusted HVAC company homeowners go to in Central New Jersey. Check out our reviews! Air Professionals guarantee to solve your HVAC problems once and for all.
Regardless of the make or model of your unit, our AC repair services cover the full scope of your comfort needs. We offer the following:
Emergency Service: Our crews are available 24/7, 365 days a year, and we provide a quick response to handle your problem right when you need us.
Timely Repair Options: In addition to our emergency AC repair, we offer same-day appointments and fast solutions that minimize the downtime of your system.
Guaranteed Quality: At Air Professionals Heating and Air Conditioning, we provide a Lifetime Repair Guarantee on all service work that we complete.
Experienced Technicians: All of our Techs are certified, licensed, and highly trained to ensure that you get the highest-quality service available in the region.

Affordable Home AC Repair
If you are concerned about air conditioner repair cost, call us at Air Professionals Heating & Air Conditioning. Affordable rates for AC unit repair and central air conditioning repair are important to us. We are committed to providing high-quality service.
We also have cost-effective pricing, which is why so many people choose us as their preferred AC company.
Air Professionals Heating & Air Conditioning is the best AC repair company to call when your air conditioning isn't working correctly or not at all. We can also install new air conditioning in your home.
If your cooling system is beyond repair, call us first. We can give you cost-effective options for air conditioning installation to keep you cool for years to come.


Fast, 24 hour Air Conditioner Repair Near Me
No one wants to wait when you need an emergency AC repair. Our team is ready to come to the rescue when you need central air repair or your AC unit is not working. We offer 24 hour AC repair for homes and businesses.
Our trucks are ready to head to your location and provide emergency air conditioning repair both day and night. You can trust our Technicians to arrive on-time and quickly find the problem.
In many cases, we can provide an AC fix in one visit. Our trucks are equipped with the quality parts and components necessary to complete many air conditioning repairs on-the-spot.
Our Home Air Conditioner Repair Process
At Air Professionals, we are 100 percent customer-focused, so we do things a little differently. After you call us or fill out our repair form to schedule a cooling repair, you can rest assured that your home comfort needs are in capable and caring hands.
Our New Jersey customers can expect the following when they schedule an appointment for air conditioner repairs to ensure satisfaction and a quick return to household comfort:
Appointment scheduling: One of our friendly representatives will contact you to confirm your appointment.
Repair reminder: You will receive a reminder call 24 hours before your appointment.
Call ahead: On the day of your appointment, your Technician will call you 30 minutes before arrival.
Repair diagnosis: Your friendly Technician will listen to your concerns and issues.
Equipment inspection: The Technician will promptly inspect your equipment and determine a solution. Before performing the repair, and Air Professionals Technician will discuss the solution with you, answer all of your questions, and get your approval.
Air conditioning repair: The Technician will then perform the work to your complete satisfaction. Carrier air conditioner repair.
Repair warranty: Our customers receive a one-year warranty on all repairs.

Why Choose Air Professionals for Local Air Conditioner Repair in NJ?
New Jersey homeowners have more than a few HVAC Contractors to service their cooling equipment.
So, why should you choose Air Professionals? It's simple, we offer award-winning air conditioning service, 24-hour service, same-day service, and a 100 percent satisfaction guarantee—if our work fails, we will come back out and fix it!
Our HVAC Certifications
Not only are we an award-winning HVAC contractor in New Jersey, but our technicians are also:
NATE-certified (North American Technician Excellence)
ACCA-certified (Air Conditioning Contractors of America: New Jersey state association)
Air Conditioner Brands We Repair - We repair all makes and model air conditioners. This includes Carrier, Armstrong, Coleman, Concord, Bryant, Goodman, Lennox, Lux, Payne, Trane, Tempstar, York, and more!
Schedule Your 24 hour AC Repair Near Me Today!
Need a 24-hour air conditioner repair? For the best air conditioner repair give us a call. We'll set an appointment that fits your schedule and be with you every step of the way. We look forward to hearing from you, your heating and cooling specialist.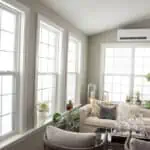 Introduction Into Mini-Split Are you tired of battling with uneven temperatures in your home? Does your sunroom feel like a…
Read More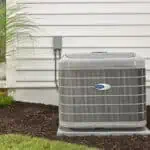 Find out if a heat pump is the right fit for your home and why they're gaining popularity in the United States.
Read More