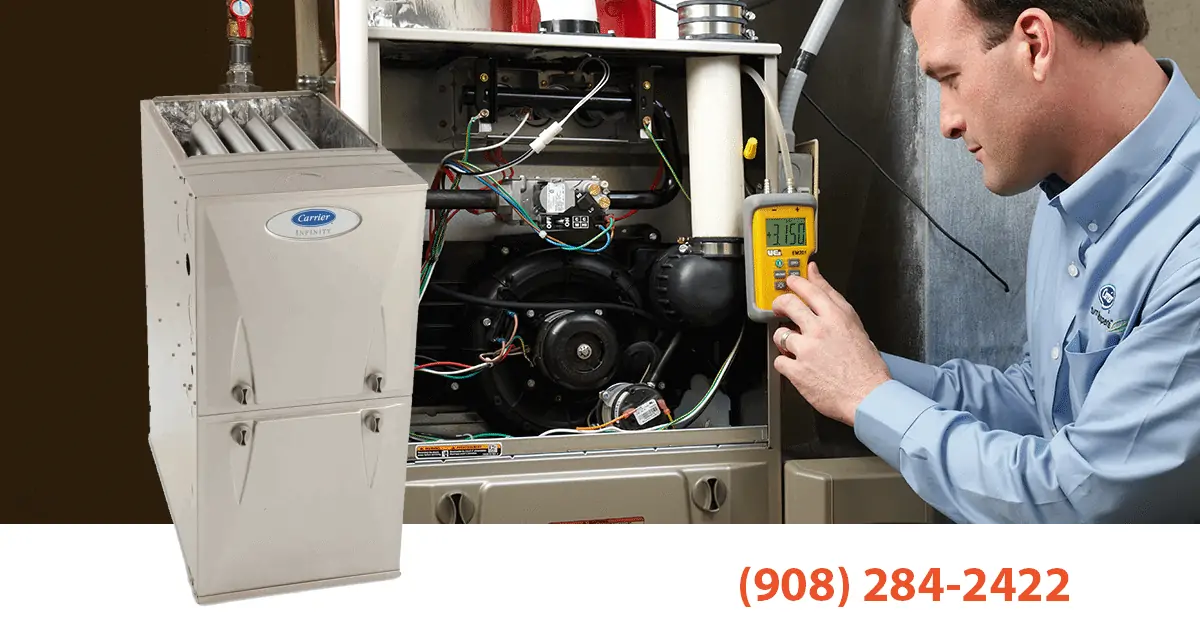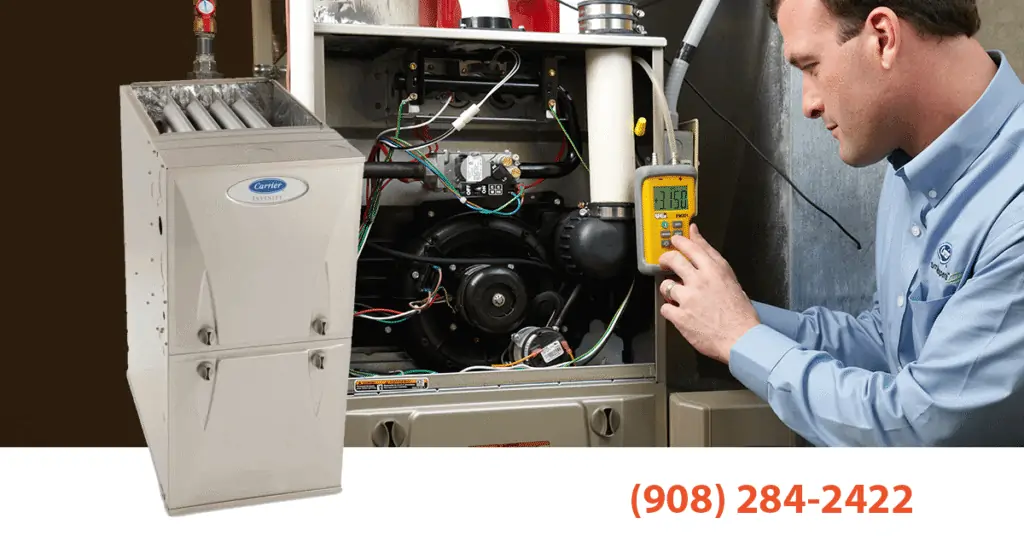 Trusted Furnace and Heater Repair Experts
WE'LL HELP YOU KEEP YOUR COOL WHEN YOUR HEATING ACTS UP
When you need quick, reliable gas furnace repair service in central New Jersey, you can trust the experts at Air Professionals Heating and Air Conditioning. We have spent decades serving our customers in Flemington, NJ, and the surrounding area for their heating and cooling needs. We offer repair services for all top brand forced air furnaces. We specialize in carrier gas furnace repair.
Furnace Repair & Gas Heater Repair Service
When your system starts to act up, ignoring minor problems is a major no-no. Small issues have a way of spiraling out of control into major problems or, even worse, total meltdowns. Our licensed techs will save you time, money, and exasperation by fixing those little glitches. Emergency furnace repair near me.


Heating systems we repair when your furnace stops working.
You should not suffer when your heater is not working. Whether you have an electric or gas furnace, Our technicians can fix many of the top furnace manufacturers. You can have different issues with your furnace, depending on the type of heating system.
If you own an electric furnace and it isn't working, some causes could be:
A faulty starting capacitor
Water damage to the electrical system
A broken or faulty wire
While gas models will face similar issues when your furnace is not igniting, it may struggle due to one of the following faults:
A faulty pilot light
A thermostat that needs calibrating
Heat-control issues that result in incorrect feedback to your thermostat
Bad heat exchanger

Common heating furnace repair problems to look out for.
When the colder weather arrives, the same basic problems plague furnaces that have not had their annual furnace maintenance and inspections. By knowing what the most common furnace problems are, you can take proactive measures to prevent them and save on your energy bill.
So, if you notice these problems or any others with your furnace, give us a call right away:
Furnace Blowing Cold Air - Gas control valve isn't opening or ignitor is failing. May indicate a problem with the limit switch. Or a simple dirty filter.
Unlit pilot or ignition control - problems may result from a clogged thermocouple or faulty electrical components, which may cause the pilot light not to ignite.
Broken thermostat - Without a properly functioning thermostat, your furnace most likely will not know what to do, and will cause the system to shutdown.
Frequent cycling - If thermostat switches between "On" and "Off" could indicate a clogged filter, improper airflow or a bad thermostat all together.
Draft Motor Runs, Furnace Won't Star - A blocked air intake or blocked exhaust. The motor or the board that controls have failed. Or an issue with the gas valve or ignitor can be the cause.
Draft Motor Won't Start - This can be caused by either a bad motor or capacitor.
Flame Starts, but furnace shuts down -  This could mean your flame sensor is not working and might have corrosion on it. A simple fix is to sand the corrosion away, but long term fix would be replacing.
Blower won't shut off - thermostat fan is set to "on" rather than "auto". Or Relays in the control board are stuck in the closed position, giving a constant supply of power.
Humming noises - The sounds may point out a mechanical problem, airflow reductions or a clogged burner.
We'll bring a van stocked with everything we need to repair your furnace on the first visit—every visit. Whatever you throw at us, we have the skills, experience, and tools to restore your system. Our techs are NATE-certified and specialize in taking broken furnaces and repairing like new—no matter what make or model you own.
We have been in business for over 25 years, and no matter what the issue is, we want to reassure you that we have seen it all. Thanks to our extensive knowledge of big-name brands, we provide efficient services for in-home heater repair. Air Professionals can help with your heating repair wither it is a carrier product or any other brand.

Furnace Tips and Advice For Simple DYI Repairs
Air filter Change: Number 1 leading cause of furnace problems is having a dirty filter. Most manufacturers say to change a filter at least once every two months. Dirty filters often block the flow of air and make the furnace-less efficient. These filters often need to be cleaned and replaced as necessary.
Check the thermostat: If it seems as if your furnace doesn't produce any heat, check the battery level in the thermostat. In some models, simply replacing the battery may do the trick. Some other problems to look out for, such as a blown a fuse, inaccurate temperature control, and loose wiring.
How much does furnace repair near me cost?
On average, for homeowners, their furnace repair cost lies at about $280. The cost will vary depending on which type of problem that your furnace may face. Replacing an entire compressor unit can cost $600 to $700, while a simple air filter could cost as low as $80.
Keep repair costs down by regularly changing air filters, keeping ducts clean, and checking thermostats often. Comprehensive maintenance once a year will prevent unexpected high repair to your furnace.
Common Furnace Repairs:
Blower Motor
Heat Exchangers
Furnace Gas Valve
Furnace Control or Circuit Board
Draft Inducer Motor
Ignitor Replacement
Thermocouple
Furnace Coil
Flue Pipe
Relay or High Limit
Furnace Flame Sensor
Cost of a Thermostat for a Furnace
Oil Furnace Combustion Chambers

24-hour Emergency Furnace Repair New Jersey Available
Of course, furnace repairs don't always happen when it's convenient. They happen in the middle of the night, on weekends, or when your house is full of guests for dinner or a special celebration. That's why Air Professionals are available all day, every day to handle 24-hour furnace repair near me. Emergency gas furnace repair.
We're pros at high-efficiency furnace installation, furnace replacement, and heat pump repair and replacement. Leave the emergency heating problems for us.
We're so confident in our products and services that we offer a 100 percent guarantee along with convenient financing options, subject to approved credit.
Schedule Your Furnace Repair Today!
Air Professionals is your expert furnace repair company! We will glide on over to handle all of your furnace repair services in New Jersey. Call Air Professionals today at 908.238.3732 furnace repair near me.
Affordable furnace repair. Wither it is a carrier furnace repair or another top brand furnace we have the experience and tools to solve any problem. Your expert gas furnace and air conditioner repair company.
If you are deciding to purchase a new energy-efficient furnace for your home, we offer free estimates on furnace pricing. Satisfaction guarantees call today! Air professional heating and air conditioner trusted gas furnace repair company.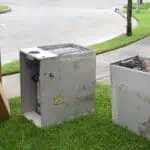 Baby, it's cold outside—and the last thing you want to do is return home to a frosty house. The smart…
Read More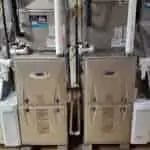 Air Professionals Heating & Air Conditioning is proud to be the experts on supplying customers with nothing less than exceptional heating solutions and furnace repair services.
Read More