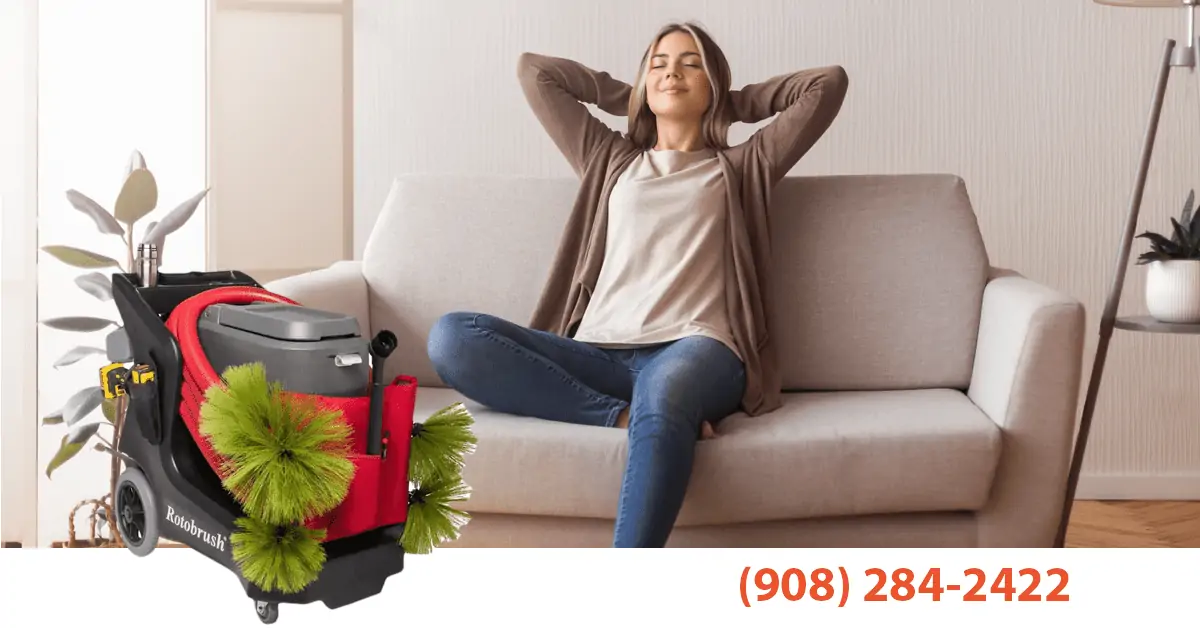 Air Duct Cleaning Central New Jersey
Air Flow Problems? Need Air Vent Cleaning?
Dirty Air Ducts cause many problems in your home, from dust to bad odors to health risks. If you've been putting off getting your air ducts cleaned… please don't!
With indoor air quality and air pollution becoming a growing concern, most homeowners are still not aware of the health hazards breathing dirty air can cause.
Without inspection and cleaning, your air duct system could be contaminated with particulates that can be harmful to you and your family's health!
Over several years, the Environmental Protection Agency (EPA) has ranked indoor air pollution as one of the top 5 environmental risks to public health.
What Are The Signs Of Dirty Air Ducts?
Some of the most common symptoms of dirty air ducts are:
Dirty vents
Inconsistent airflow in each room
Continuously dirty air filters
Spikes in your energy bill
HOW TO IMPROVE YOUR INDOOR AIR?
Improve ventilation – make sure your air vent system is properly sealed! Leaky air ductwork pulls air from all over, potentially bringing in more contaminants and dust.
Make sure your air filter is clean – A dirty air filter not only makes your system work harder it also can't block out the contaminants from getting into your system
Cut back on the air contaminants – Avoid harsh chemical air fresheners and cleaning products!
Clean your ducts/vents – Air duct cleaning is one of the fastest ways to improve the air in your home. With our brush and vacuum machine, we scrub your vents clean, leaving no harmful contaminants behind.
Air Duct Cleaning FAQ
Yes, the inside of your home's ductwork is the equivalent of an extra room in your home that never gets dusted or vacuumed. When the heater or air conditioner fan turns on, dust from the ductwork gets churned up and blown into the rooms of your home, settling on furniture and floors.
Everyone has good intentions when it comes to changing their furnace filters, but sometimes life gets in the way and the air filter sits in the furnace collecting dust for much longer than recommended. Replacing a dirty, clogged air filter with a clean new one can lower your air conditioner's energy consumption by 5% to 10%! In turn, keeping energy costs down while giving you the peace of mind your system will last for years to come.
Many people are allergic to dust mite waste. Dust mites feed on debris found in residential and commercial duct work. Remove the debris and you remove their food. Also, by greatly reducing particulate debris in your vents, there are fewer dust particles and potential allergens in the air to aggravate those with respiratory illnesses.
The equipment we use to clean the air ducts is effective in all types of the air duct or air vent construction, including flex ducts, round metal ducts, square metal ducts, and fiberboard. It can easily accommodate right-angle turns and multiple bends found in most types of duct systems.
Absolutely! Up to 50% of air duct system cleaning is done in homes that are less than five years old. During construction, the home's duct work is wide open and the air handler is running many times without an air filter. During this time, construction debris such as pieces of plaster, drywall, wood, dust, insects and insulation, are accumulated in the duct work.

Highly recommend Air Professionals. We recently moved into a new home. We were having problems with

...

our AC and an unidentified "petroleum-like" smell in the basement. The same repairman was sent on both occasions. He was was able to identify the AC problem so that we could get an electrician in to upgrade wiring. With the gas smell he found a small leak in the pipes leading to the hot water heater so we could call a plumber in to do repair the pipes. It's great to have confidence in the tradesmen you call for help.

read more

Technician Shane was prompt, courteous, professional and personable.Service was performed as

...

requested and I am completely confident with the results.Will continue to use Air Professionals in the future.

read more

On time and very professional. Maintenance was done quickly and everything was explained perfectly.