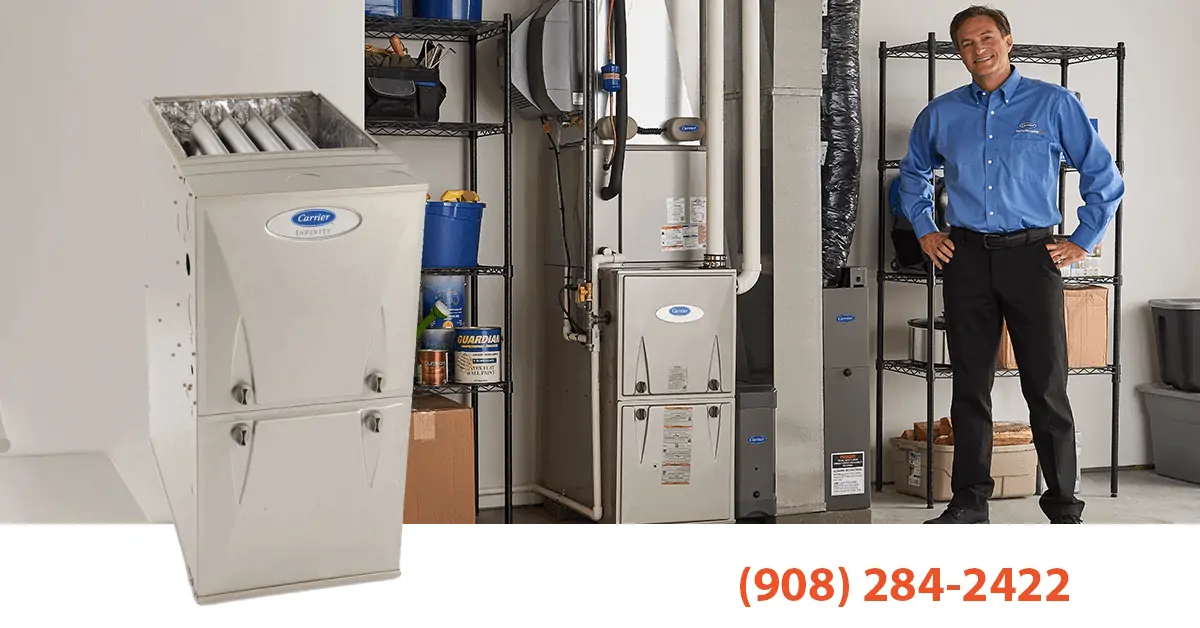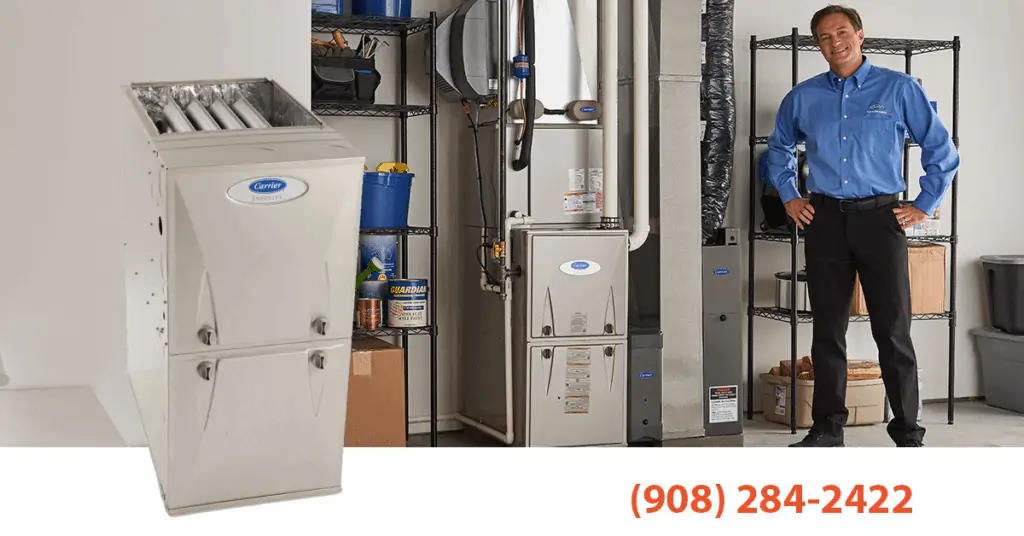 Furnace Installation & Furnace Replacement in New Jersey
As your furnace gets older, the efficiency of the HVAC unit starts to decrease. Units often show their age when the furnace becomes noisy and requires frequent repairs.
If your furnace is 10 years or older and you often spend money on repairs, replacing it with a more energy-efficient HVAC unit might be worth considering.
We specialize in Carrier furnace replacements. Carrier is rated as a top brand in the HVAC industry. These HVAC units are found to be more energy-efficient and last longer when compared to competitor brands. Carrier's performance is unmatched.
If you think it may be time to replace your old forced air heater, schedule a FREE in-home consultation with Air Professionals for an estimated cost of installing a gas furnace or electric furnace.
We offer a wide range of furnace replacements, including:
Electric furnace replacements;
Gas furnace replacements;
Propane furnace replacements;
Oil to Gas conversions; and
replace the heat pump with a furnace

Signs You Need to Replace Your Furnace
Generally, we suggest New Jersey homeowners go with a furnace repair before replacement, and often it is the right move. However, a replacement might be more cost-efficient and faster in certain situations.
How do you know when to replace your existing heating system? Some important factors to consider when determining whether to replace your furnace or repair your existing furnace.
Signs your furnace needs to be replaced:
Getting Older. Gas and electric furnaces are designed to run effectively for 10 years. Annually maintained furnaces can last up to 15 years.
Constant Repairs. If you start to notice a sudden increase in repairs for the furnace. Rather than pay the cost of two or three visits a year, replace it!
Loud noises. Some noises can be easily repaired, like debris in a blower motor. Other times it could be the heat exchanger. The repair would cost just as much in this situation as a replacement.
High Energy Bill. If your heating bill jumped up 20% or more, that could mean your furnace system is struggling to maintain heat.
Efficiency. Your current system can't meet the set temperature, and transfers heat is subpar.
Replacement is viable when your current gas furnace repair cost exceeds a reasonable price range. A furnace heat exchanger or blower motor can cost a lot to replace, making a replacement more appealing and beneficial overall.


Go With a Gas or Electric Furnace Installation in New Jersey?
Can your furnace keep up with cold New Jersey nights? Are you looking to keep your family warm and comfortable this Winter? A Carrier heating system is an energy-efficient, well-known brand that provides consistent, powerful heat, whether gas or electric.
Gas Furnace Installation - Gas furnace systems are the most popular heating HVAC system available on the market. Gas furnaces have a higher upfront cost than electric models, but lower monthly operating costs offset this initial cost. With a high-efficiency gas furnace, your home heats up much more quickly than it would with an electric type of furnace. This is true for both propane furnaces & natural gas furnaces.
Electric Furnace Installation - Electric furnaces are a great choice for families that do not live in extreme Winter weather. The upfront cost of an electric furnace is generally cheaper, but electricity remains more expensive to operate than gas.
Oil Furnace - This furnace is becoming more expensive to service in our area. Therefore, we no longer install or service these units.

Importance of a Proper Furnace Installation
Expert Furnace Installation in New Jersey
A gas furnace installation should never be done by a non-licensed technician, especially when hooking anything up to the gas lines. Air Professionals in heating and cooling are HVACR licensed, and NATE certified.
Improper furnace installation can cause tremendous problems and potentially destroy your new furnace, shortening the system's life expectancy.
We understand the importance of having your furnace running properly during the Winter. We make sure it is done correctly the first time. We provide parts and labor warranties with all of our work and help with any permits that may be necessary.
Our team will size your home with a heat load calculation to help you determine the right furnace. This calculation considers various factors about the house, such as the amount of heat-generating appliances, the heat gain through insulation, and windows. This helps us determine how much heat is necessary to provide warmth without wasting power.
The sizing of a furnace refers to the heating power needed to be output to the home. This step of the process is very important.
Too small of a furnace can cause the furnace to overwork to maintain temperature, causing the system to deteriorate faster and leading to higher energy bills.
Having an oversized furnace in your home is also not a good idea. Bigger units are an energy-waster that turns on and off rapidly because it continues to shut down before completing a heating cycle. This is called short-cycling, and it not only wastes power, it wears down the furnace.

Furnace Replacement Cost & Furnace Installation Cost
Most residential furnaces are powered by propane or natural gas. The cost of an efficient Carrier gas furnace ranges from $2,500 to $9,500. This is all dependent on the complexity of the install, and additional factors such as hard-to-reach ductwork, potentially complex floor plans, or a larger home.
Here are four key factors that affect gas furnace replacement cost:
Furnace installation - The time it takes to install the furnace, where it's being installed, how difficult it is to install, and whether or not new ductwork needs to be installed.
Furnace efficiency - Furnaces with higher Fuel Utilization Efficiency Rating, cost more to purchase upfront but end up saving you money on your utility costs in the long run.
Energy source - Electric furnace units are less expensive upfront but are more expensive in the long run due to energy usage. Gas furnace replacement units are more expensive, but natural gas is relatively cheap. Oil furnace costs are the most expensive in hardware, and oil prices are volatile.
Size of the furnace - Like most things, bigger means more expensive.
Furnace Efficiency
Newer, high-efficiency furnaces can save the consumer up to 50% in operating costs when compared to a ten-year-old furnace. 1990 and earlier model furnaces have Annual Fuel Utilization Efficiency (AFUE) ratings of 65 percent or less. Today, the minimum AFUE-rated furnace that can be sold in the US is 80 percent!
Our current products offer to begin at 80 percent AFUE and go all the way to an incredible 96.6 percent AFUE rating. Higher AFUE-rated furnaces can significantly reduce your gas bill depending on your average usage.
Our furnaces have variable and multi-speed features that can enhance indoor comfort by slowly ramping up your thermostat setting rather than simply turning it on at full speed. This alleviates the "cold air blow" often associated with single-speed furnaces and dramatically reduces system noise.


Furnace Replacement With Peace Of Mind
We offer free estimates for furnace replacements and installations and a 100 percent satisfaction guarantee on our products and services.
24/7 emergency services available, and same-day repairs. Plus, we've got cool financing packages to keep your budget on solid ground, subject to approved credit.
Whenever you need to replace your old heater with a new one, Air Professionals won't leave you out in the cold.
Written performance on heating and air conditioner;
Testing of all equipment for proper operation and thorough training after the project;
Disposal of all existing equipment and debris after each day's work concludes.
Use of floor savers and drop cloths for all Service and Installation crews; and
All New System Replacements are eligible for our Warranty program. 10-Year Part warranty. Up to 5 years labor warranty.
Available 24 hours a day, 365 days a year.
Schedule Your Furnace Replacement & Installation Today!
We aim to please! We offer free estimates for the replacement of an existing system or the installation of a new system. Call Air Professionals today at (908) 284-2422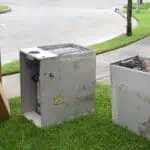 Baby, it's cold outside—and the last thing you want to do is return home to a frosty house. The smart…
Read More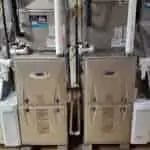 Air Professionals Heating & Air Conditioning is proud to be the experts on supplying customers with nothing less than exceptional heating solutions and furnace repair services.
Read More