Mini-Split Air Conditioning Systems: The Ultimate Home Comfort Solution for Homeowners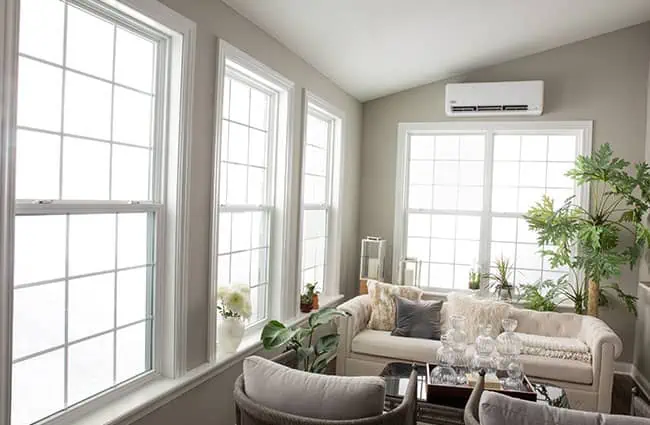 Introduction Into Mini-Split
Are you tired of battling with uneven temperatures in your home? Does your sunroom feel like a sauna, while your master bedroom feels like an icebox? Central air conditioning systems often struggle to provide consistent comfort throughout the entire house, particularly in rooms with high ceilings or unique layouts. If you're tired of compromising on comfort, it might be time to consider a mini-split air conditioning system.
In this article, we'll help you understand what a mini-split is, how it works, and whether it could be the right solution for your home.
What is a Mini-Split Air Conditioning System?
A mini-split, also known as a ductless mini-split, is a heating and cooling system that allows you to control the temperature and climate in individual rooms and spaces. They're versatile and suitable for various applications, from residential to light commercial and institutional settings. Mini-splits offer the ultimate solution for achieving independent climate control in multiple spaces, making it possible for everyone in the house to enjoy their ideal temperature.
How Does a Mini-Split Work?
Similar to central ducted systems, mini-splits consist of two main components: an outdoor compressor/condensing unit and indoor air-handling (evaporator) units. Four types of mini-splits are available: single-zone, hyperheat single-zone, pre-charged single-zone, and multi-zone. While all systems can effectively heat or cool individual spaces, a multi-zone system can simultaneously serve up to five "zones" (rooms), with each indoor air handler having its own thermostat.
Why Choose a Mini-Split?
Customizability and Flexibility: Mini-split systems are highly adaptable, offering the ability to heat or cool specific spaces rather than the entire house at once. This can lead to significant energy and cost savings over time.
Space-Saving Solution: Mini-splits can fit into any pre-existing space, making them ideal for homes where adding ducts is not feasible or for those looking to downsize.
Energy Efficiency: Mini-split systems are more energy-efficient than central air conditioning systems, as they avoid the energy losses associated with ductwork. This can result in up to a 30% reduction in energy consumption.
Personalized Comfort: With a mini-split system, each room can have its own climate, catering to everyone's individual temperature preferences.
Improved Indoor Air Quality: Mini-splits don't have ducts that can accumulate dust and other allergens. They come with reusable filters that can be easily cleaned and reinstalled, ensuring better air quality in your home.
When is a Mini-Split the Best Choice?
Homes without existing ductwork
New additions or extensions (e.g., sunrooms, garages, apartments)
Tiny houses
Multi-person households with varying climate preferences
Rooms with specific HVAC issues
Downsizing efforts in larger homes
Where Can a Mini-Split Be Used?
Mini-split systems are versatile and can be used in a wide range of settings, such as:
Residential housing: newly constructed homes, multi-family dwellings, non-ducted housing, retrofitted projects/add-ons, apartment buildings
Light commercial: warehouses, manufacturing facility offices, mechanical rooms, IT equipment rooms, data centers
Institutional: hospitals, schools, assisted living facilities, government offices
Conclusion
A mini-split air conditioning system could be the perfect solution for homeowners who want to enjoy personalized comfort and improved energy efficiency. With their versatile applications and customizable options, mini-splits provide an excellent alternative to traditional central air conditioning systems. If you're ready to take control of your home's climate and say goodbye to those temperature battles, consider installing a mini-split air conditioning system.
Consult with a certified installer to evaluate your home's unique needs and determine the best mini-split system for your specific situation.
By investing in a mini-split, you'll enjoy a more comfortable, energy-efficient, and personalized living environment for years to come.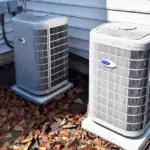 Autumn is just around the corner, with its official start on September 23rd! It feels like just yesterday we were…
Read More