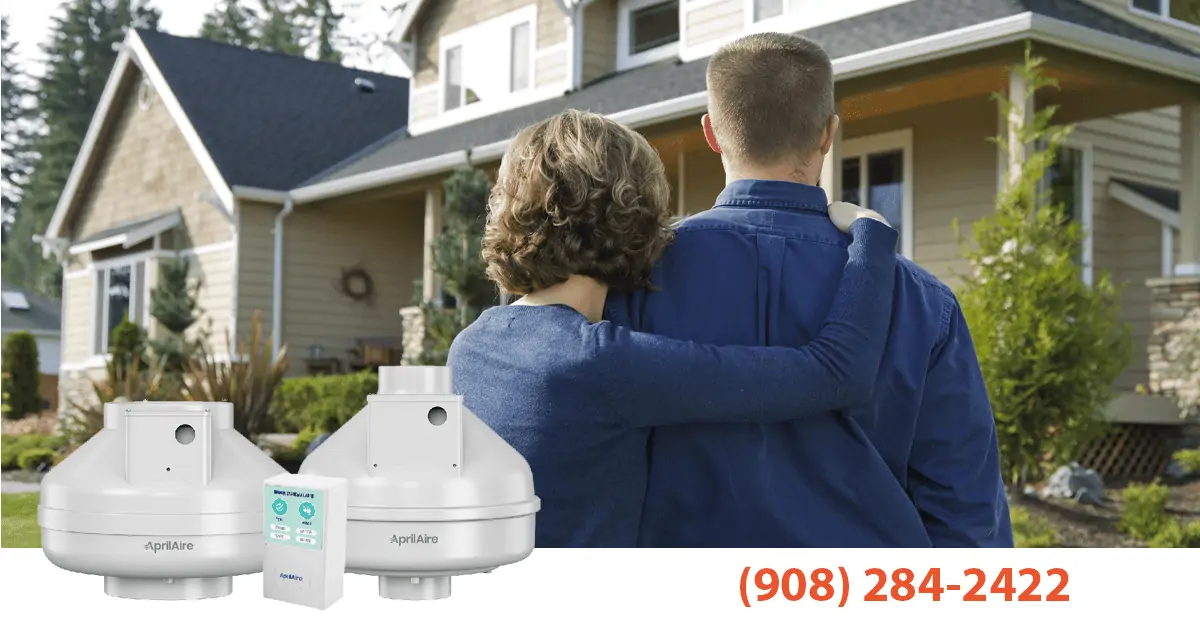 Whole-House Radon Mitigation Experts in Central New Jersey
Protect Yourself and Your Family from Radon
Control your indoor air for radon mitigation
Radon is a naturally occurring gas that is released as uranium breaks down rocks, substrate, and water. The gas often enters homes or commercial properties through cracks in the foundation and floors. Found throughout the United States, radon is an odorless, colorless, tasteless gas that is highly carcinogenic, with long-term exposure posing significant health hazards, including lung cancer.
The presence of radon has increased significantly in the Central NJ over the years and is a major concern for most residents and businesses.
Radon Testing & Results
A Radon Test is the only effective means of determining the levels of radon in a residential or commercial property. During the test:
Specialized measurement devices are placed throughout the property by our NRPP Certified Radon Professionals.
The devices are left to collect samples and data from the indoor air over the next 2-4 days.
After 2-4 days, the samples are collected and sent to a certified lab for analysis.
Results will be available within 48 hours of sample delivery.
Whole House Radon Mitigation
Process Of Active Soil Depressurization
Active soil depressurization radon mitigation (ASD) system is the most successful method used today for lowering radon levels.
The ASD system depressurizes the soil by actively drawing in the air and gas from below the slab and exhausts it above the roofline through a 3-4 inch PVC pipe.
Your home creates negative pressure that can draw radon gas inside. With this radon mitigation system, air can be drawn in from underneath the home and can then be released above the roof.
Typically, pipes will be installed in either your basement or your garage. These pipes will run through the closets throughout your home, and they will lead to a fan that is installed in your attic.
Since radon gas will be drawn out with this system and released above your home, the radon will be expelled outside of the home rather than within it. This will help reduce the current radon levels within your home, instantly making it safer for you and your family. Plus, in the future, you should not have to worry about the radon entering your home, as long as the system is properly installed and maintained.
With this type of system, a system monitor will be put in place near the vent line in either your basement or one of your household closets. This system monitor will allow you to keep an eye on the system to make sure that it's functioning properly.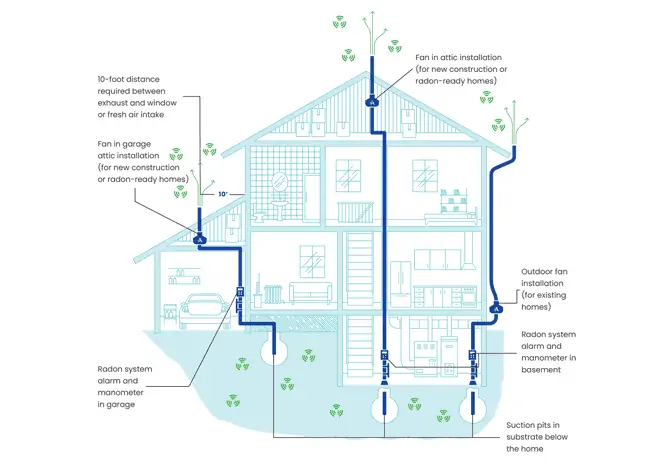 Choose Air Professionals Heating & Air Conditioning for Your Radon Mitigation
No matter the extent of the problem you're facing at home, Air Professionals Heating & Air Conditioning has got your back. Your health and comfort are our top priorities, and we can help you overcome and manage these concerns quickly.
Our technicians have the experience and know-how to assess your situation and figure out precisely what you need. Leave the Radon testing & mitigation to us!

Highly recommend Air Professionals. We recently moved into a new home. We were having problems with

...

our AC and an unidentified "petroleum-like" smell in the basement. The same repairman was sent on both occasions. He was was able to identify the AC problem so that we could get an electrician in to upgrade wiring. With the gas smell he found a small leak in the pipes leading to the hot water heater so we could call a plumber in to do repair the pipes. It's great to have confidence in the tradesmen you call for help.

read more

Technician Shane was prompt, courteous, professional and personable.Service was performed as

...

requested and I am completely confident with the results.Will continue to use Air Professionals in the future.

read more

On time and very professional. Maintenance was done quickly and everything was explained perfectly.