3 Furnace Noises You Should Never Ignore
Furnaces—especially older models—often make noises. Normal sounds are minor pops from the ducts and the humming of the furnace as the blower runs.
But if the noises you're hearing are loud enough to keep you up at night, your furnace needs repair or professional https://www.airprofessionalsnj.com/heating/furnace-maintenance/.
Ignoring these furnace sounds would be a big mistake since what's causing them could lead to even more costly repairs (or even costlier replacement) later on. Here are three furnace noises you should never ignore, what's causing them, and who to call for furnace repair in New Jersey.
Loud Scraping (Metal Rubbing Metal) Sound
A loud scraping noise that sounds like metal rubbing metal or nails scratching a chalkboard probably means something is wrong with the furnace's blower wheel. If you hear this noise, turn off your furnace ASAP and call a professional for help.
Here are three problems with the blower wheel, from least serious to most serious, that are causing this noise:
The blower wheel came loose from the motor shaft and is now hitting the blower casing. If the wheel or shaft isn't too damaged, a professional can easily tighten the wheel.
The blower wheel is broken and needs to be professionally replaced.
The motor mount broke, causing the whole blower assembly to drop and hit the housing.
Loud Bang or Pop When the Furnace Starts
Here are two common reasons for the loud banging or popping noises coming from your furnace:
Dirty furnace burners – the dirt on the furnace burners delay the burners from igniting, causing an excess of gas to build up. So when the gas does finally ignite, you'll hear a loud bang. You should never ignore this noise because these small explosions could crack the heat exchanger (which is expensive to repair). Regular furnace maintenance can help prevent this issue before the heating season even starts.
Expanding and contracting air ducts – this is a common noise for homeowners with metal ducts. The ducts expand and contract as the blower turns off and on. This could be a sign of undersized ducts, closed vents, flimsy ducts, or a dirty filter. Clogged air filters can restrict your system.
Squealing or Whining Noise
A high-pitched squealing noise is caused by:
Loose, slipping, or fraying blower belt (should be adjusted by a technician or replaced if fraying)
Shaft bearings that need oil (a technician needs to apply lightweight oil to the lubrication port at each end of the shaft)
Malfunctioning blower motor (needs to be fixed or replaced)
This squealing or whining noise isn't as big of a deal as the others listed above, but it's best to get it fixed before it causes any further troubles inside your furnace. An annual furnace maintenance visit every fall can prevent the belt from getting too loose or certain parts from being under-lubricated.
Call a Professional to Make Sure
There are a variety of things that can go wrong with a gas furnace, so this is just a sampling of what could be causing noise and not a complete list. Even if the strange noise is minor right now, that does not mean you shouldn't get it checked out because it could snowball into a much larger (and therefore costlier) problem later on. Furnace problems should not be ignored.
To prevent those costly problems, contact Air Professionals to help diagnose the heating system problem and fix it. All of our work comes with our 100 percent satisfaction guarantee!
We offer complete furnace services (including repair, maintenance, and replacement) to make sure your system is running energy efficiency.
Servicing throughout New Jersey, including:
Hunterdon County: Annandale, Asbury, Bloomsbury, Califon, Clinton, Flemington, Frenchtown, Glen Gardner, Hampton, High Bridge, Lambertville, Lebanon, Milford, Pittstown, Ringoes, Stockton, Three Bridges, and Whitehouse Station
Somerset County: Basking Ridge, Bedminster, Belle Mead, Bernardsville, Bound Brook, Branchburg, Bridgewater, Far Hills, Franklin Park, Gladstone, Green Brook, Hillsborough, Kingston, Martinsville, Millstone, Montgomery, Neshanic Station, North Plainfield, Peapack, Raritan, Rocky Hill, Skillman, Somerset, Somerville, South Bound Brook, and Warren
Mercer County: East Windsor, Ewing, Hamilton Township, Hopewell Township, Lawrence Township, Mercerville, Robbinsville, and West Windsor Township
Middlesex County: East Brunswick, Kendall Park, New Brunswick, Highland Park, Plainsboro Township, South Brunswick, and South Plainfield
Warren County: Alpha, Greenwich, Lopatcong Township, Phillipsburg, and Pohatcong Township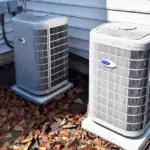 Autumn is just around the corner, with its official start on September 23rd! It feels like just yesterday we were…
Read More