Air Conditioner Secrets: 3 Things You Need to Know About Your AC
When things start to heat up in New Jersey, you rely on your air conditioner to stay comfortable. It may seem as though the AC is functioning normally, but looks can be deceiving. Learn three secrets that could be increasing your energy bills without your knowledge.
1.) Refrigerant Problems
Refrigerant is what makes air conditioning function properly. It absorbs heat from indoor air and exhausts it outside, leaving nice, cold air to circulate back into your home. Unlike natural gas used to power a furnace, your air conditioner doesn't consume refrigerant; instead, the product simply circulates through the system. If everything is working correctly, you should never have to add refrigerant.
But things don't always go according to plan. Refrigerant can be over or undercharged at installation. The pipes may leak and cause the system to lose its charge over time. Any of these circumstances are bad because they reduce AC efficiency, make air from supply registers feel lukewarm, and may cause ice to form on the evaporator coil.
To combat this secret AC problem, schedule air conditioner maintenance yearly. A technician will check the refrigerant charge, fix any leaks, and adjust the level if necessary.
2.) Ductwork Problems
Central air conditioners deliver cooled air through a network of ducts. Installed behind walls and ceilings, you can't see your home's ductwork. The hidden component is often forgotten in a case of "out of sight, out of mind."
You could be completely unaware of ductwork problems happening secretly, such as air leaks, poor insulation, kinks, and even completely separated duct sections. It doesn't matter if you have the highest efficiency AC available today—if the ductwork is poorly designed or in need of repair, your cooling bills will be higher than necessary.
Combating ductwork problems is as easy as hiring a professional to measure air velocity and temperature differentials to spot air leaks and uninsulated ductwork. Spotting the problem is the first step toward fixing it.
3.) Sizing Problems
Some contractors purposely oversize new air conditioners to make sure the system can keep up on the hottest days. However, oversized equipment doesn't perform nearly as well as. Short cycling results in uncomfortable temperature swings, humidity problems and worn out equipment.
When you purchase a new AC, make sure the contractor uses formal local calculations to size your unit properly and avoid these problems.
About Our New Jersey HVAC Company
Air Professionals is the premier choice of HVAC companies among New Jersey homeowners. What makes us the best? We offer:
Where We Work:
Whether you're looking to install a new air conditioner in your New Jersey home or need emergency AC repair when your air conditioner is on the fritz, call Air Professionals!
We offer comprehensive cooling services in the following New Jersey counties:
Hunterdon County: Annandale, Asbury, Bloomsbury, Califon, Clinton, Flemington, Frenchtown, Glen Gardner, Hampton, High Bridge, Lambertville, Lebanon, Milford, Pittstown, Ringoes, Stockton, Three Bridges, and Whitehouse Station
Somerset County: Basking Ridge, Bedminster, Belle Mead, Bernardsville, Bound Brook, Branchburg, Bridgewater, Far Hills, Franklin Park, Gladstone, Green Brook, Hillsborough, Kingston, Martinsville, Millstone, Montgomery, Neshanic Station, North Plainfield, Peapack, Raritan, Rocky Hill, Skillman, Somerset, Somerville, South Bound Brook, and Warren
Mercer County: East Windsor, Ewing, Hamilton Township, Hopewell Township, Lawrence Township, Mercerville, Robbinsville, and West Windsor Township
Middlesex County: East Brunswick, Kendall Park, New Brunswick, Highland Park, Plainsboro Township, South Brunswick, and South Plainfield
Warren County: Alpha, Greenwich, Lopatcong Township, Phillipsburg, and Pohatcong Township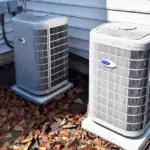 Autumn is just around the corner, with its official start on September 23rd! It feels like just yesterday we were…
Read More