Why Is My Furnace Humming?
Hear a strange humming noise coming from your furnace? We can help!
As a homeowner, you know that your house is not silent. In fact, there may be many noises heard throughout your home, leaving you to wonder what the cause is. One of the strange noises you may be hearing is a humming noise coming from your furnace. Your furnace will not operate silently, and some noises heard are simply normal operation. However, a loud humming noise may be cause for alarm.
Homeowners in New Jersey often come to us during the winter with the question, "Why is my furnace humming?" Below, we explore four possible reasons why your furnace hums and what you can do to fix it.
Reasons Why Your Furnace Hums
There are four major reasons why your furnace hums. These include:
Electrical transformer– Although this doesn't seem like a likely cause of your furnace's humming noise, it could be the answer to your question, "Why is my furnace humming?" As electrical current passes through your furnace transformer, it may hum. This often means that the transformer will need to be replaced in the near future—a fix that should be scheduled sooner rather than later. Otherwise, your furnace could stop working altogether.
Motor– Another reason why your furnace hums is a possible motor failure. If you notice a sudden, loud humming noise coming from your blower, chances are a motor failure is imminent. Motor failure means you'll need to call the heating experts at Air Professionals Heating & Air Conditioning for furnace repair!
Loose equipment– If your furnace is old or has not been inspected in a while, the humming noise you are hearing could be the result of loose equipment. Furnace components from nuts and bolts to a belt, or worse. The only way to find out what equipment is loose and causing your furnace to hum is to call a licensed HVAC technician and schedule a maintenance appointment.
Ductwork or plenum– Your furnace plenum is made of the same, thin sheet metal that your New Jersey home's ductwork is made of. As months and years pass, the joints and seams in your ductwork may become loose, causing your ductwork to vibrate and produce a loud humming noise. As a result, you may need to tighten or replace the screws or secure your duct and plenum seams to eliminate the humming noise.
New Jersey Furnace Repair
At Air Professionals Heating & Air Conditioning, we offer furnace repair in New Jersey that you can count on. We've serviced and repaired furnaces in our neighbors' homes since we first opened our doors in 1996—over 19 years ago!
Even if your furnace isn't humming, you may need furnace repairs if you notice your heating system doing any of the following:
is blowing out cold or cool air from your vents
Won't cycle on or off
Is making other strange noises (besides humming)
Doesn't consistently heat your home
Has a yellow or orange burner flame instead of blue
Call us for furnace repair in New Jersey—908-238-3732 !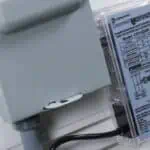 If you want to prolong the life of your air conditioner and increase your home's safety, you should have an HVAC surge protector installed before warmer weather comes.
Read More