$20 off Your Furnace Tuneup!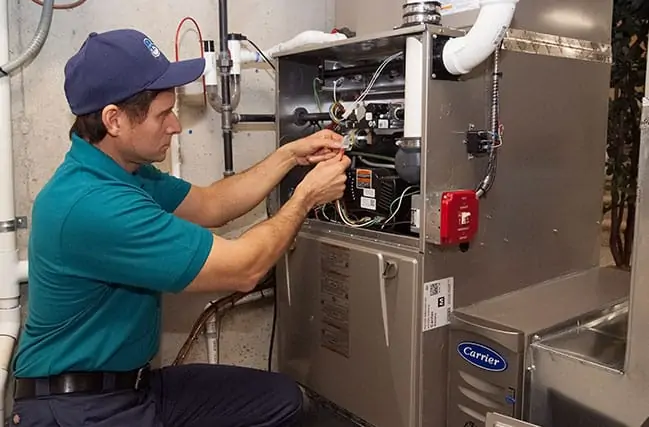 Annual maintenance is key for your furnace to operate at maximum effectiveness. A dirty furnace has to work harder and will cost more to operate—increasing your utility bills.
Do you find yourself frequently without heat? Are you tired of paying excessively high utility bills? Is your furnace failing to keep up with the demanding winter weather here in New Jersey? If you answered yes to any of these questions, your furnace is probably in desperate need of a tune-up from Air Professionals Heating and Air Conditioning. This is an affordable yearly service that has many benefits for your gas furnace and your wallet.
Save Money and Energy: A clean heating system operates more efficiently and uses far less energy than one that has not been properly maintained. Having Air Professionals clean your furnace each and every year will help you keep more money in your pocket while you do your part to decrease your carbon footprint on this planet.
Increase Comfort: Dirt buildup within the furnace can obstruct the flames from burning as hot as they should. This will decrease your comfort as you wait forever for your furnace to meet the temperature you need. Air Professionals will scrub down your burners and the rest of the heating system, so you can enjoy reliable comfort all winter long.
Prevent Breakdowns: 90% of furnace breakdowns can be traced back to a lack of regular maintenance. Avoid the inconvenience and cost of frequent breakdowns, and have Air Professionals clean your furnace yearly.
Increase Lifespan: The better you care for your furnace, the longer it will last! Air Professionals' NATE certified maintenance technicians will clean, oil, and inspect your system to prevent the need for premature replacement.
No Breakdown Guarantee. Should the system break down after you have Air Professionals cleaning, we will return free of charge during that current season!*
Furnace Tune-Up – Points of Service Checklist
Inspect/Replace Air Filter
Inspect Humidifier Water Panel
Inspect Flue Pipe and Condition
Clean and Test Condensate Drain System
Clean And Test Trap On Condensing Furnace
Inspect Heat Exchanger
Inspect Burners
Inspect Blower Cleanliness
Test Blower Cleanliness
Test Blower Capacitor
Test Total System Static Pressure
Test Adjust Gas Pressure
Test/Clean Flame Sensor
Test Temperature Rise Through Furnace
Start And Test Humidifier
Check And Update Thermostat Software
Reset All Thermostat Software
Reset All Thermostat Maintenance Reminders
Preventative Maintenance and Furnace Warranty Coverage
Regardless of make and model, nearly all furnace and air conditioner manufacturers require that their systems be cleaned yearly in order to maintain warranty coverage. They realize how a lack of proper furnace maintenance can damage the vital components within the units. This is why manufacturers include a maintenance requirement within their warranties, and failure to complete the cleanings regularly will result in loss of coverage.
Do not let your warranty go to waste! A small investment in cleaning with Air Professionals will protect your warranty and your wallet, and with our discount coupons, you could save even more! We expertly service all makes and models, so print out your coupon and call Air Professionals to schedule your furnace tune-up now!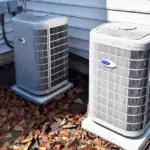 Autumn is just around the corner, with its official start on September 23rd! It feels like just yesterday we were…
Read More