3 Reasons Why You Need to Change Your Dated Cooling and Heating System Today
It's always great to have the foresight and be able to prevent problems before they arise. Applying this principle is extremely important when it comes to the necessary fixes within your home and its appliances, such as your air conditioner and heater.
When emergencies arise, you need to make quick decisions and a plan regarding replacement or repair of your equipment right away. The stress of forced decisions on top of the expense of the emergency repair or replacement could quickly turn into a nightmare scenario.
Unforeseen Issues That Could Potentially Arise in Dated Systems
If you have had your cooling and heating system for more or less ten years, it may already have some problems you are not aware of.
In this article, we will identify some of the common problems with aging cooling and heating systems. However, you do not have to worry because these problems can easily be assessed during a scheduled maintenance check.


Problem 1: Potentially Damaged Heat Exchanger
Buildup and dirt can pile up over the years in your furnace. This buildup can clog blowers, block filters, and reduce the flow of air around your home.
This reduced flow of air causes damage across your furnace's heat exchanger resulting in potential cracks as well as flakes. This can quickly bring about toxic emissions of Carbon Monoxide.
You will know if there are cracks in your heat exchangers when you start to notice excess moisture buildup on your walls, windows, as well as other cold surfaces.
You might also notice accelerated rusting on the pipe connections, such as the flue pipes. The rust may also be visible on the vent, and you might see strips of soot around your furnace.
Why should you be wary of Carbon Monoxide emissions? Based on a study performed by the CDC, accidental Carbon Monoxide intoxication is the cause of hundreds of fatalities annually. An astonishing 34% of such cases have been directly linked to malfunctions in heating systems.
Carbon Monoxide is a gas that has no color or odor. Unfortunately, many people wouldn't even start to notice its effect on their health and safety before it is too late. This is why it is crucial to ensure that the heating system in your home is adequately operating. It's also essential to invest in monitors that detect Carbon Monoxide emissions.

Problem 2: Inadequate Efficiency
According to the Department of Energy, cooling and heating make up approximately 48% of the overall energy consumption in a typical household. In other words, cooling and heating systems are the largest chunks of energy costs in American homes.
As these systems get older, they also become less effective when it comes to turning energy into comfortable air. This increases the energy needed to sustain a pleasant home atmosphere and therefore drives up energy costs, which can be evident in increased electricity bills.
If you begin to observe a decrease in the comfort level inside your home along with an increase in your utility bill, it might be time to think about replacing your heating and cooling system. Getting an updated, more effective structure would always be more economical than ongoing maintenance costs.


Problem 3: Phasing out Freon
In an endeavor to minimize our ozone layer's exhaustion, the EPA announced reducing the import and production of the R-22 refrigerant or Freon by this year. This measure will reduce the availability of Freon. Thus, drawing up its price per pound.
Why Do You Have to Worry About This?
Most of the cooling and heating systems that were produced before 2010 utilize Freon for cooling as well as the heating process of their heat pumps.
If you have one of these systems and you need repairs performed on the refrigerant portion, the repair cost will be immensely higher now than it was prior to the EPA's reduction of Freon availability. Depending on the extent of the damage to your existing unit, the repair could be sometimes impossible.
This is one of the reasons you should take into consideration where your cooling and heating system stands in its life cycle. Start planning now so you can prevent shedding more dollars on emergency replacement or repair in the future.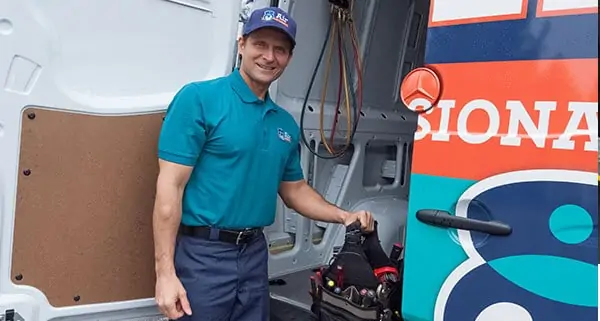 How Do You Prevent These Emergencies?
As a homeowner, you should be consciously looking out for the above-listed signals in order to take proactive measures. To prevent a potential emergency and the stresses that result therefrom, it is always best to start planning the replacement of your system.
If you do start to notice one or more of these warning signs, there are maintenance specialists that you can contact. They will ensure that your heating system is in tip-top shape.
If you notice a damaged heat exchanger or inadequate efficiency occurring within your heating and cooling system or know that you have an old system with Freon issues, contact Air Professionals Heating & Air Conditioning. We will help you rectify these issues and nip the potential for emergency situations in the bud.
To assure that your car is in tip-top shape it requires regular inspection, maintenance, and service. The same goes for the mechanical systems in your household. Routine, scheduled maintenance checks could easily help you dodge unexpected repair situations.
We utilize top-notch technology. Our monitors could predict system breakdowns well before they even happen. This will help you get ahead of the game and prevent unforeseen inconveniences.
We pride ourselves on our highly experienced HVAC Sales and Design Team. Should you need to replace your system, get in touch with Air Professionals Heating & Air Conditioning today to schedule a same-day consultation to determine the specifications and needs of your household. We will review your needs and layout the most optimal solutions according to our assessment.
Having scheduled maintenance or consultation done by an expert will help you understand all of your options that you have so you can prepare for these unexpected circumstances.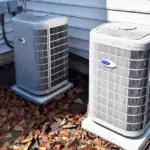 Autumn is just around the corner, with its official start on September 23rd! It feels like just yesterday we were…
Read More