Relative Humidity & Airborne Viruses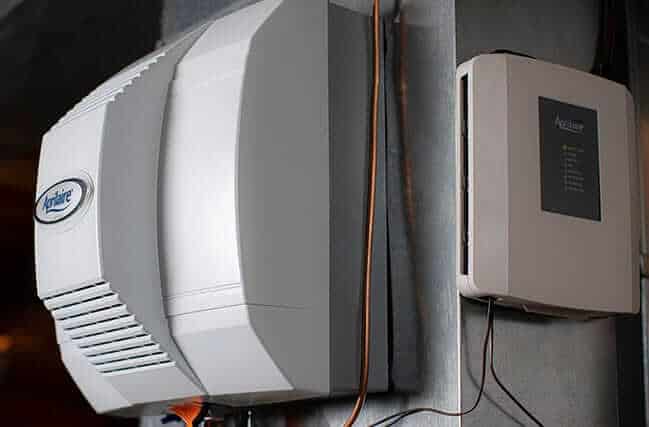 Winter is upon us and cold temperatures are forcing us to retreat inside for warmth. Unfortunately, as we increase the temperature on our thermostat, we also remove moisture from the indoor air, thus lowering our home's relative humidity (RH). This lowered humidity does more than create comfort issues — it can also create health problems.
This dry indoor air can leave our skin and lips feeling chapped, cause bloody noses and sore throats, and result in an increase in static shocks. More importantly, dry indoor air increases the transmission rate of airborne viruses like the flu and COVID-19.
Dr. Stephanie Taylor, Infection Control Consultant at Harvard Medical School and member of the American Society of Heating, Refrigerating and Air-Conditioning Engineers (ASHRAE) Epidemic Task Force said, "Our natural defenses are quickly impaired at RH 20%, resulting in increased susceptibility to respiratory infections such as COVID-19."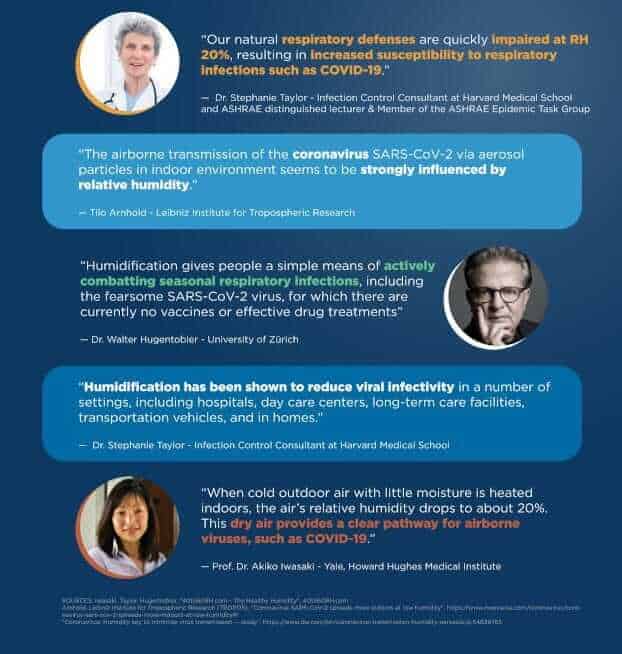 Keep Your Home's Relative Humidity Between 30-60%
ASHRAE and the Centers for Disease Control and Prevention (CDC) recommend keeping your home's relative humidity between 30-60%.
Dr. Walter Hugentobler, University of Zürich, adds, "Humidification gives people a simple means of actively combating seasonal respiratory infections, including the fearsome SARS-CoV-2 virus."
Whole-Home Products
A whole-home humidifier can help reduce the transmission rate of airborne viruses by adding moisture back into your home's air. Keeping the humidity in your home between 30-60% will help reduce the negative effects of dry indoor air like dry skin, chapped lips, and sore throats. It will also help protect your home's furnishings that can crack in dry air. We have a number of different humidifiers to keep your home properly moisturized depending on the need. Each humidifier is manufactured and designed in the United States and comes with a 5-year warranty. In addition, you do not have to empty water trays as you would with a portable unit.
For the ultimate effective virus protection, we are able to combine humidity control with fresh air ventilation and air filtration to keep your home protected from airborne viruses. The suite of award-winning products helps dilute and remove contaminants from the air to help you breathe easy in your home. Additionally, the system can be customized depending on your area's specific climate needs.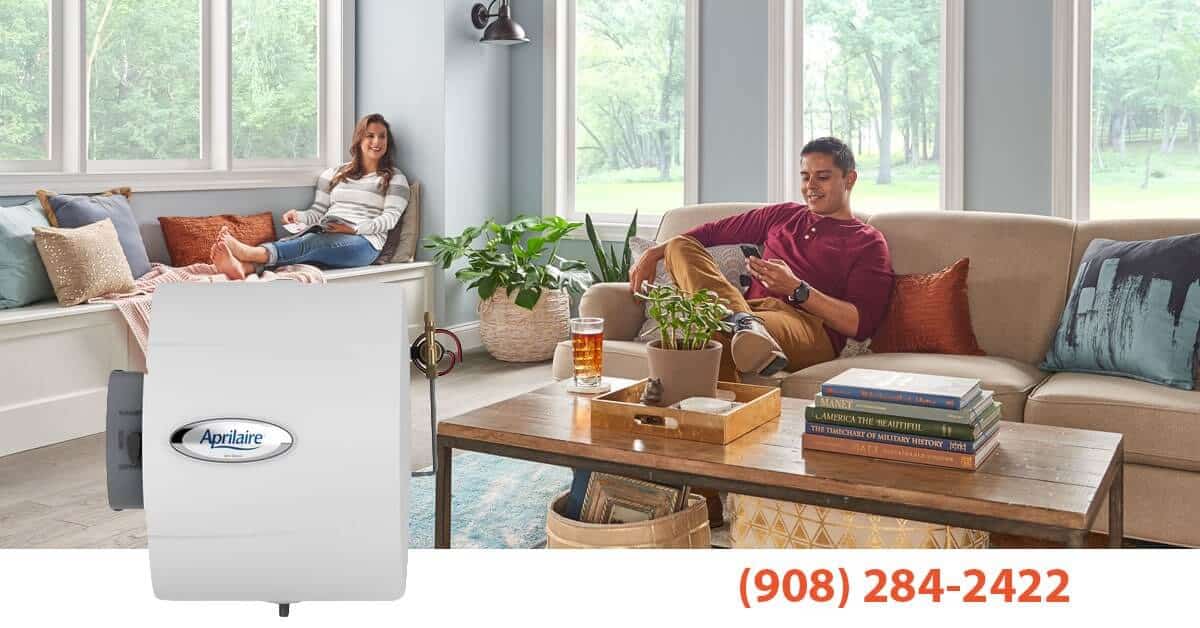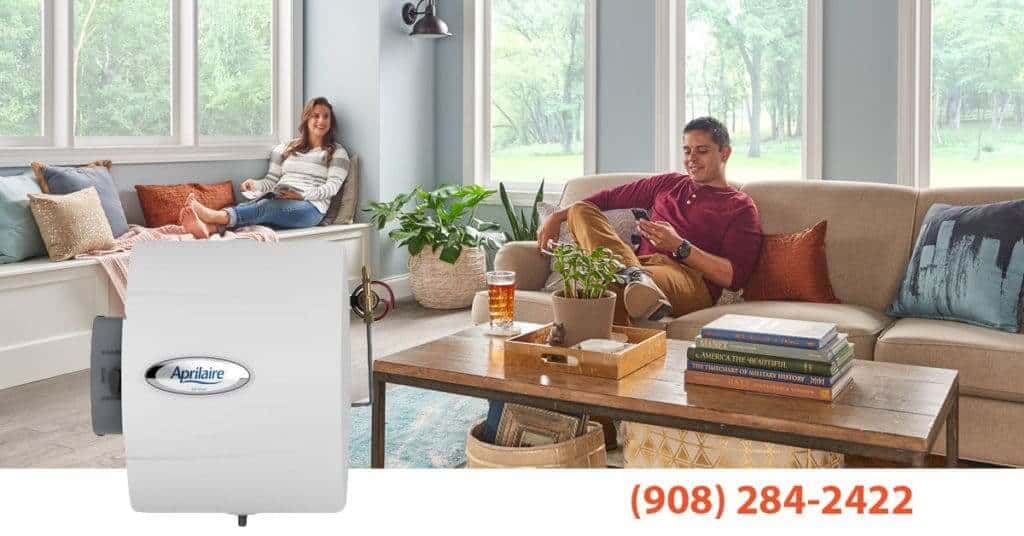 To find the right whole-home humidifier for your home, contact Air Professionals Heating & Air Conditioning today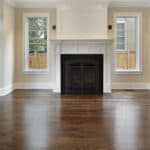 Winter is right around the corner, and with winter comes snow and cold weather that will have you turning up…
Read More