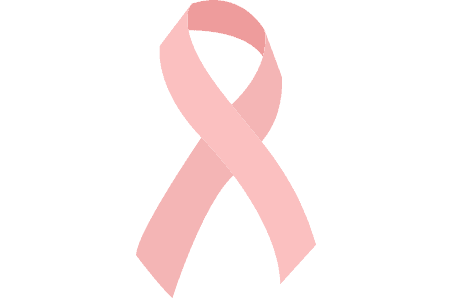 $500 Goal - Raised $358.14
HELP US REACH OUR GOAL
October is Breast Cancer Awareness Month
Air Professionals would like to be an active supporter in the fight against breast cancer by raising money to support the cause.
This year, we are combining forces with our customers for Cancer Research. Round up your bill to the nearest dollar because every penny makes a difference. We are matching each customer donation penny-for-penny!
We will be donating the money we raise to the Susan G. Komen organization.
| Name | Donate Amount | Date |
| --- | --- | --- |
| John & Cathy K. | $46 | 10/3/2021 |
| Mike C | $20 | 10/04/2021 |
| Jane S | $5.00 | 10/04/2021 |
| Erynn M | $.78 | 10/04/2021 |
| Amy H | $.19 | 10/04/2021 |
| Kathy O | $.78 | 10/04/2021 |
| Robert & Kate N | $.51 | 10/04/2021 |
| John S | $10 | 10/05/2021 |
| Joan H | $.51 | 10/05/2021 |
| Emmett B | $.78 | 10/06/2021 |
| Eric J | $.91 | 10/07/2021 |
| Bob B | $5.47 | 10/08/2021 |
| Brooke L. | $.51 | 10/12/2021 |
| Bill Mac C. | $.51 | 10/12/2021 |
| Matt D. | $5.49 | 10/12/2021 |
| Richard G | $6.20 | 10/13/2021 |
| Jeff and Pat B. | $4.19 | 10/13/2021 |
| Ed & Linda D. | $.78 | 10/13/2021 |
| Andy P. | $.51 | 10/13/2021 |
| Nick C. | $38.46 | 10/13/2021 |
| John & Catherine S. | $.51 | 10/12/2021 |
| Bob W. | $16.00 | 10/13/2021 |
| Maria & Dean B. | $10.00 | 10/14/2021 |
| Peter S. | $0.51 | 10/14/2021 |
| Helena S. | $.51 | 10/14/2021 |
| Jeremy R. | $5.15 | 10/14/2021 |
| Rebecca W. | $5.51 | 10/15/2021 |
| Joe W. | $8.48 | 10/15/2021 |
| Charles R. | $.51 | 10/15/2021 |
| Alice E. | $.28 | 10/15/2021 |
| Yelena M. | $5 | 10/15/2021 |
| Bill S. | $5.51 | 10/15/2021 |
| Louis & Maria V. | $1.72 | 10/15/2021 |
| Jim R. | $.34 | 10/15/2021 |
| Dale M. | $.51 | 10/15/2021 |
| Satwinderjit B. | $.51 | 10/15/2021 |
| Christine W. | $.51 | 10/18/2021 |
| Tim C. | $31.47 | 10/18/2021 |
| Kathleen O. | $.78 | 10/18/2021 |
| Wayne J. | $10.51 | 10/18/2021 |
| Deborah S. | $37.21 | 10/19/2021 |
| Alan H. | $5 | 10/19/2021 |
| Jimmy K | $.51 | 10/25/2021 |
| Richard H | $.58 | 10/25/2021 |
| Don H. | $.51 | 10/26/2021 |
| Connie S. | $.37 | 10/28/2021 |
| Bob R. | $5.51 | 10/29/2021 |
| Patricia M. | $20 | 10/29/2021 |